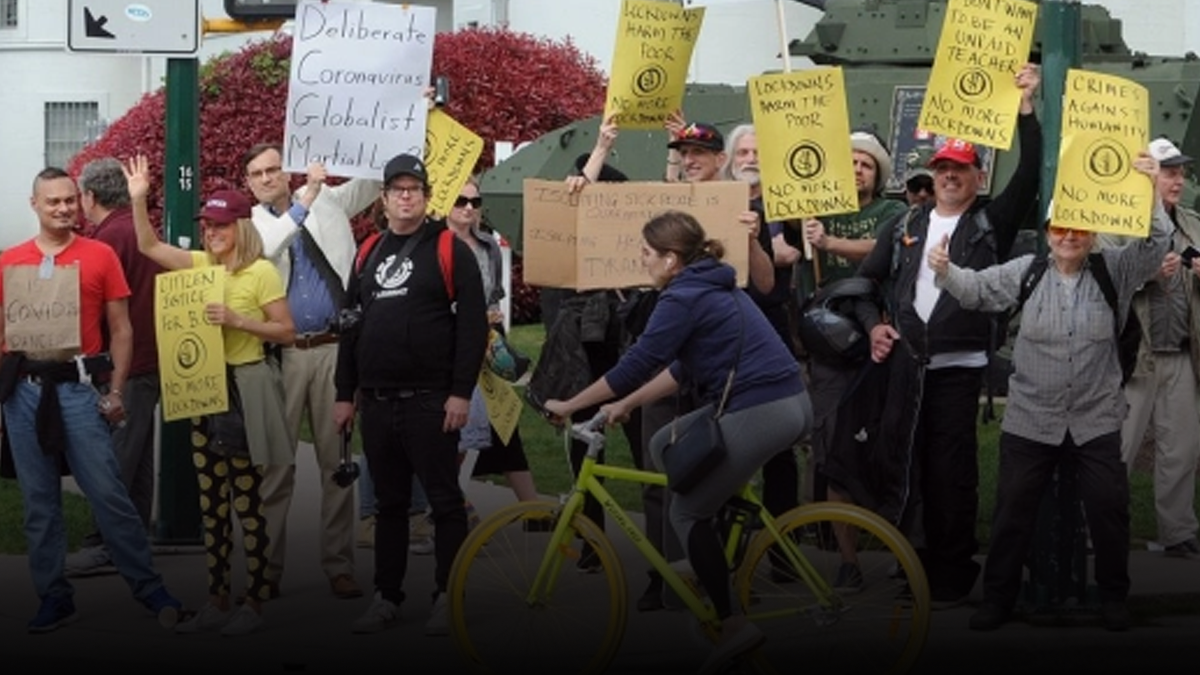 A small group of people protested coronavirus lockdown restrictions in Vancouver on Sunday.
The protest which took place in Kitsilano consisted of approximately 25 people who carried signs challenging government-imposed measures.
"Stop the globalist plannedemic," read one of the signs at the protest.
According to Susan Standfield who joined others in the rally, several police officers escorted the group along their route.
BC Minister of Health Adrian Dix called the protesters' views "marginal" and told Canadians to not promote their message.
"I think we've seen, in the past number of weeks, one or two examples of people behaving very badly," said Dix during a daily coronavirus briefing.
A video shared on social media shows protesters calling for people to defy the government social distancing measures.
"It would be a shame to just sit at home and let the government tell you what to do," says one woman in the video.
South of the border, thousands of Americans have participated in protests against government lockdown measures across the country.
British Columbia's response to the coronavirus has been praised for its effectiveness in slowing the spread of the coronavirus. As of today, the province has reported 1,724 cases of the virus and 87 deaths.
We're asking readers, like you, to make a contribution in support of True North's fact-based, independent journalism.
Unlike the mainstream media, True North isn't getting a government bailout. Instead, we depend on the generosity of Canadians like you.
How can a media outlet be trusted to remain neutral and fair if they're beneficiaries of a government handout? We don't think they can.
This is why independent media in Canada is more important than ever. If you're able, please make a tax-deductible donation to True North today. Thank you so much.