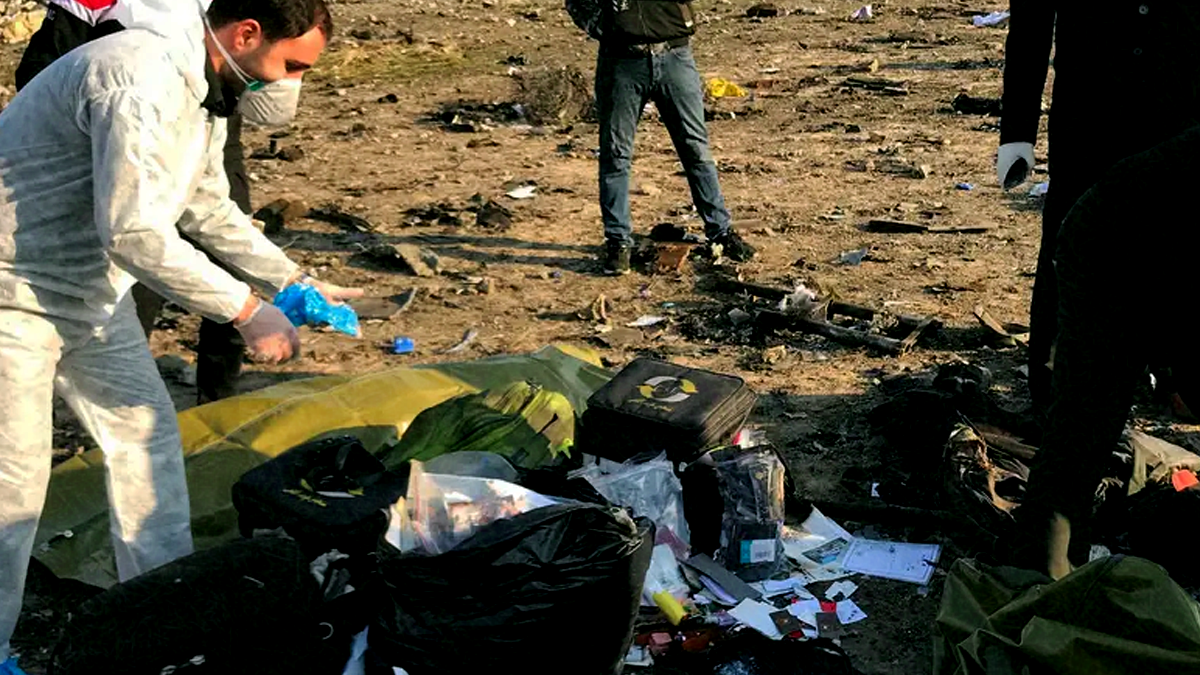 The families of Canadians who died at the hands of the Iranian government after it shot down Ukrainian International Airlines Flight 752 in January are demanding the Canadian government bring those responsible to account.
On Tuesday, a group made up of family members of the 63 Canadian casualties held a virtual press conference slamming the lack of progress made in investigating the matter.
The commercial airliner was shot down Jan. 8 by Iranian missiles soon after taking off from an airport in Tehran.
Iran eventually took responsibility for the deaths of all 176 passengers and crew, claiming the military had mistaken the aircraft for a cruise missile and shot it down.
Despite a promise of cooperation, things aren't moving as quickly as they need to, the victims' families say.
"The Canadian government continues to seek cooperation and transparency from Iran. A full investigation is necessary to hold those responsible to account, avoid future incidents, and bring closure to families of victims. Canada calls on Iran to cooperate fully," said a press release by the association.
"The first step is allowing the black boxes to be downloaded and analyzed in a facility with the capability to do so as soon as possible. Iran is required to do so under international law."
During their press conference, families outlined several key demands for the Canadian government, including a joint international investigation led by Canada, Ukraine, England, Sweden, Afghanistan and Iran. They also requested that their association, along with Ukraine International Airlines, participate in the investigation.
The group also requested that Iran should be referred to the International Court of Justice if it continues to refuse cooperation.
Hamed Esmaeilion, who lost his wife and nine-year-old daughter in the crash, led the virtual meeting.
"The association pursues three principal goals: keeping the memories of the victims alive, supporting the families of victims and most importantly seeking justice," said Esmaeilion.
"Today, we are here not to share our grief but express our frustration."
160 days have passed since the incident took place and the Iranian government has still failed to provide necessary access to the evidence required to pursue a full investigation.
In June, Iran claimed that the coronavirus pandemic had setback its plans to send the downed plane's black boxes abroad for analysis.
Recently, Iran promised that the black boxes would be delivered to France. Transport Minister Marc Garneau said last Friday that he hopes the exchange happens as soon as possible.
"We think it is perfectly acceptable, in fact it is a good idea to send those black boxes to France," Garneau said.
"We know that the BEA, which is an agency in France like our Transportation Safety Board, has the capability and the expertise to analyze these boxes and we are strongly encouraging Iran to move those boxes to Paris as quickly as possible."
We're asking readers, like you, to make a contribution in support of True North's fact-based, independent journalism.
Unlike the mainstream media, True North isn't getting a government bailout. Instead, we depend on the generosity of Canadians like you.
How can a media outlet be trusted to remain neutral and fair if they're beneficiaries of a government handout? We don't think they can.
This is why independent media in Canada is more important than ever. If you're able, please make a tax-deductible donation to True North today. Thank you so much.