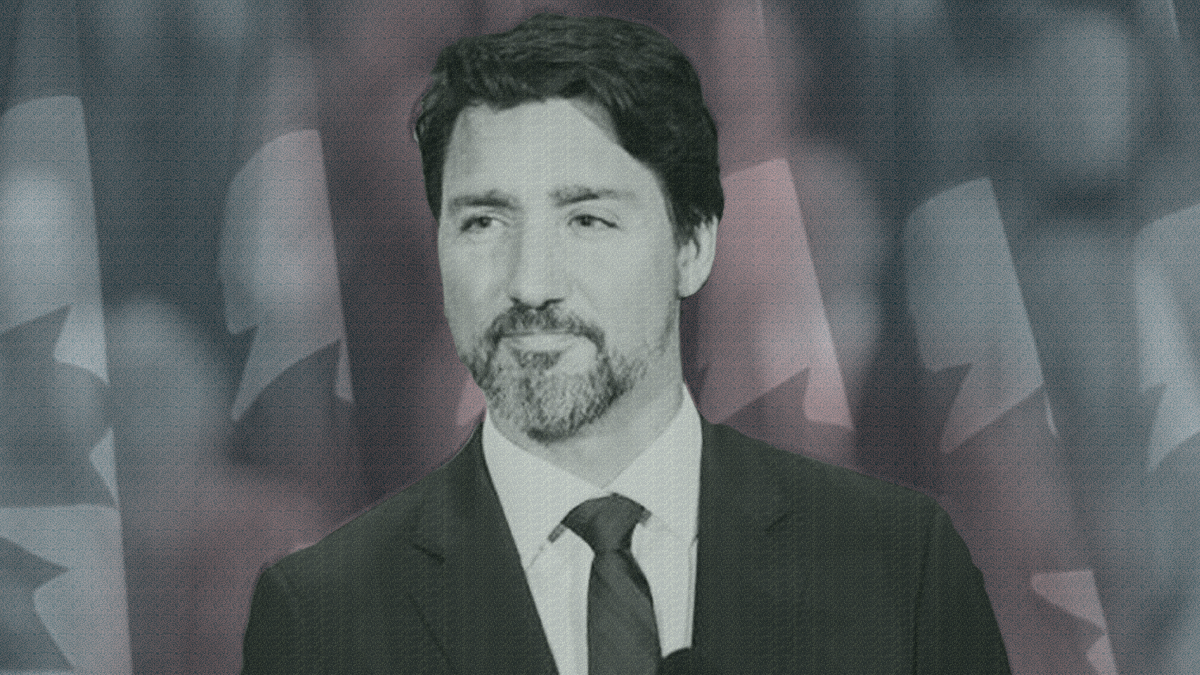 Prime Minister Justin Trudeau appeared before the finance committee on Thursday to answer questions about his role in the WE scandal, and as he spun his web of excuses and platitudes, one thing was abundantly clear: Trudeau has gotten good at this.
He told Canadians that it was the public service, and not anyone from his entourage, that made the recommendation to award WE with the sole-source contract to carry out the government's $912 million student works program.
The civil service, apparently, gave Trudeau a binary option: WE or bust. No one else could deliver this program other than WE — a charity that had recently laid off hundreds of employees, saw its board of directors chair and was embroiled in its own financial and ethical controversies.
Trudeau has great respect for the civil service, he said with a smile, as he twisted a knife into the backs of his loyal bureaucrats, but this was entirely their doing.
Trudeau then claimed that he was the one who put the proposal on hold because he knew he had a conflict of interest given that his wife, mother and brother had each been given deals to speak at WE events.
While the big bad media has been painting Trudeau as the incompetent and entitled antagonist in this story, the truth, according to Trudeau, is that he was the white knight — the ethical north star in a PMO frantically rushing to help Canadians at all costs.
With a straight face, Trudeau spent his 90-minute testimony presenting himself as the person who tried to stop this whole thing. And the remarkable thing about Trudeau is that he appears to truly believe his own nonsense.
Trudeau said he personally delayed the vote in cabinet by two weeks so someone else could think through the consequences of handing over hundreds of millions of dollars in taxpayer cash to a charity closely tied with the Trudeau Liberals.
The only problem is, no one thought it through.
Despite Trudeau's apparent wisdom in flagging this contract to his staff, Trudeau did not see the need to recuse himself from the discussion or the cabinet vote. But we shouldn't blame him for that either, you see, COVID-19 made everything so rushed and so crazy he just couldn't think straight.
All he could think about was helping Canadians.
Paint me cynical, I've seen this song and dance before. But each time Trudeau has faced an ethical scandal as prime minister, his excuses have gotten better.
The first time around, when Trudeau accepted a free vacation to a billionaire's private island in the Bahamas — a billionaire whose foundation happened to receive $50 million dollars from the Trudeau government that year — Trudeau shrugged his shoulders and said he was sorry.
But when the next conflict of interest scandal rolled around, Trudeau went on the offence.
When Trudeau's office tried to strong-arm former Attorney General Jody Wilson-Raybould to cut a sweetheart deal with a corrupt Quebec company with close ties to the Liberal Party, Trudeau insisted it was all about jobs.
Trudeau said he was sorry, sure, but he swore up and down that he was just protecting Canadian jobs (well, Quebec jobs — the only ones that apparently matter to Trudeau), and that he would do it all again.
When Trudeau was caught not once, not twice, but thrice donning racist blackface, he blamed it on his upbringing, said he said he was sorry and claimed it was an opportunity for all Canadians to reflect on racism.
But Trudeau's best performance in showing contrition while insisting he was in the right came this week, when he told Canadians that he "pushed back" but was ultimately forced to break the rules because they were restraining him for doing the right thing.
Trudeau may be convinced of his own righteousness, but the rest of us sure aren't buying it.
We're asking readers, like you, to make a contribution in support of True North's fact-based, independent journalism.
Unlike the mainstream media, True North isn't getting a government bailout. Instead, we depend on the generosity of Canadians like you.
How can a media outlet be trusted to remain neutral and fair if they're beneficiaries of a government handout? We don't think they can.
This is why independent media in Canada is more important than ever. If you're able, please make a tax-deductible donation to True North today. Thank you so much.