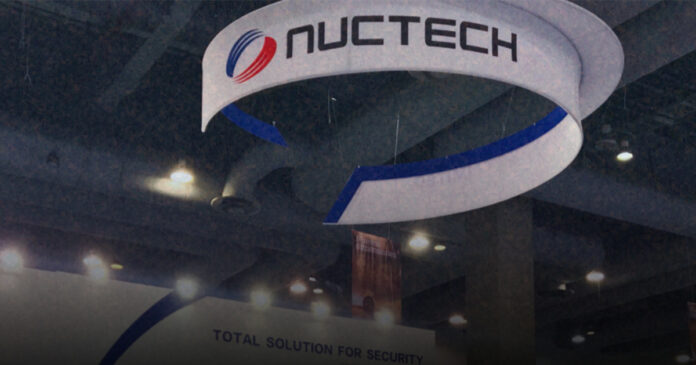 The Trudeau government has backed out of a plan to purchase embassy security equipment made by a Chinese company after public outrage prompted a security review of the deal.
In July, it was reported that a $6.8 million contract was awarded to Nuctech, a Chinese state-owned enterprise formerly run by the son of a top Chinese Communist Party official.
Nuctech was awarded the project over Canadian bidders. Had the contract been completed, Nuctech would have delivered, installed and operated the machines which were expected to be used in Canadian embassies throughout the world.
The Conservative opposition slammed the deal at a Wednesday government operations committee meeting.
"I'm sitting here, and I'm dumbfounded that this could have possibly happened. I'm sorry for sounding so critical, but good lord," said Conservative MP Kelly McCauley
According to Global Affairs Canada official Dan Danagher, the deal with Nuctech has been scrapped.
The committee was also told on Wednesday that the Liberals didn't require Nuctech to undergo a high-level security clearance because the equipment wouldn't be connected to any embassy's networks.
"They recommended that we consider that service personnel who had access to the equipment should be security cleared," said Danagher.
However, the director-general of the Centre for Cyber Security, Michele Mullen, told MPs that modern X-ray machines do have some vulnerabilities that could be used by malicious actors.
Despite rescinding the offer, the government has not ruled out potentially using Nuctech equipment in the future, depending on further review of the security implications.
"There is work being done to be able to identify commodities that may be at higher risk of vulnerability moving forward, where we would need to ensure that we've got the appropriate security approaches or mechanisms to decrease the potential risk," a procurement official told the National Post. 
2021 has been True North's best year yet. Thanks to supporters like you, we had our best online fundraising month yet in August!
Now, we want to finish 2021 on the strongest note possible. Help us have our best fundraising month ever - donate today!