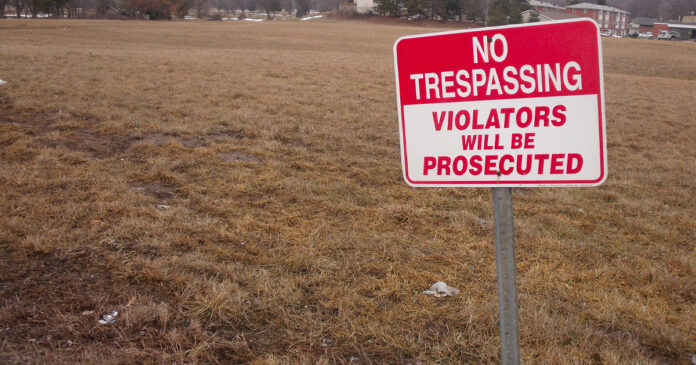 A group within the Association of Manitoba Municipalities (AMM) is calling on the federal and provincial government to step up to the plate and put an end to rural crime in the region.
During the 2020 AMM 22nd Annual Convention, municipalities within the Western Caucus put forward a resolution for "the AMM [to] lobby the Province of Manitoba and Government of Canada to implement more robust and effective strategies to reduce rural crime and to enact timely, meaningful and stiffer penalties against those who commit crimes or profit from them."
"FURTHER BE IT RESOLVED THAT any proceeds from the solution of such crimes are reimbursed to victim organizations or into provincial programs to increase funding for such Rural Crime Prevention programs," the resolution goes on to say.
The sponsors of the resolution include the Rural Municipality of Argyle, the Rural Municipality of Prairie Lakes, the Municipality of Two Borders and the Glenboro-South Cypress Municipality. 
Judy Swanson, who Co-Chairs the Western Caucus told PortageOnline that the resolution was first drafted during a time when rural crime incidents were particularly high.
"We wrote that resolution when there was a rash of break, enter and thefts in the rural areas and it seemed like a group of people that were targeting rural areas because we seemed more susceptible because we don't have the huge police presence that other areas do. You know when it comes to rural crime it comes and it goes," said Swanson.
According to Swanson, a new task force has been initiated since the resolution was first written which assists local police in solving break-ins or related rural crimes.
"They work above and beyond our local police officers so if there's a rash of break-ins in our area this crime task force group will work with the local police to solve the crimes and it seems to be working much better," said Swanson.
According to Statistics Canada, the prairies and Western provinces are disproportionately impacted by high rural crime rates.
"Rural crime rates were especially higher than urban crime rates in the Prairies. The rural crime rate was 42% higher in Manitoba, 38% higher in Alberta and 36% higher in Saskatchewan than the urban crime rate in each of these provinces," writes Statistics Canada.
We're asking readers, like you, to make a contribution in support of True North's fact-based, independent journalism.
Unlike the mainstream media, True North isn't getting a government bailout. Instead, we depend on the generosity of Canadians like you.
How can a media outlet be trusted to remain neutral and fair if they're beneficiaries of a government handout? We don't think they can.
This is why independent media in Canada is more important than ever. If you're able, please make a tax-deductible donation to True North today. Thank you so much.