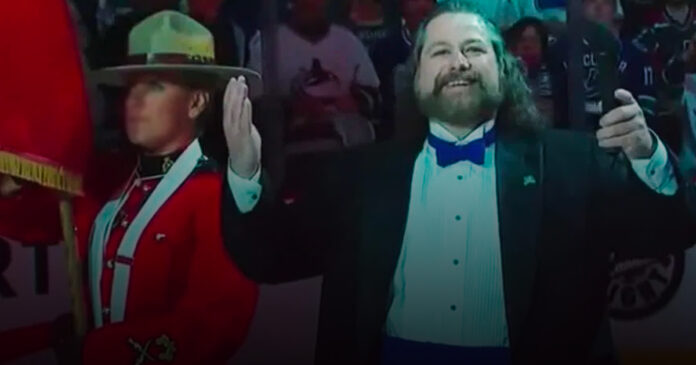 SUBSCRIBE TO THE ANDREW LAWTON SHOW
The Vancouver Canucks' national anthem singer has been fired for performing at an anti-lockdown rally. His termination only serves to silence others who agree with him, making it seem as though the government and mainstream media's narrative about lockdowns is a lot more widely believed than it actually is.
Also, a professor was denied a Canadian Armed Forces position because he dared to criticize forced diversity programs, plus medical mask exemptions are legal, so why aren't they being recognized?
We're asking readers, like you, to make a contribution in support of True North's fact-based, independent journalism.
Unlike the mainstream media, True North isn't getting a government bailout. Instead, we depend on the generosity of Canadians like you.
How can a media outlet be trusted to remain neutral and fair if they're beneficiaries of a government handout? We don't think they can.
This is why independent media in Canada is more important than ever. If you're able, please make a tax-deductible donation to True North today. Thank you so much.