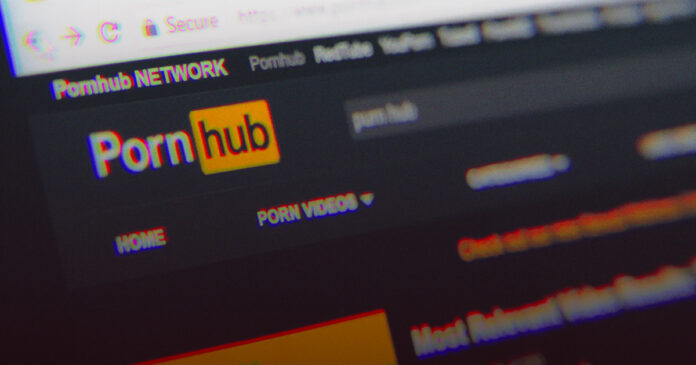 A group of MPs and senators are calling for an investigation into whether or not a Canadian-based pornography website breached the Criminal Code after a report alleges the site shares child porngraphy.
In the House of Commons, Conservative MP Candice Bergen pressed Attorney General David Lametti to investigate media reports that the website PornHub was openly sharing illegal material. The petition was co-signed by Liberal and Green MPs.
"There has been no action on this," she said.
"We are seeing young girls, as young as fourteen and fifteen years old, being raped and abused. Those acts are being recorded, uploaded and viewed millions of times, and it is happening here in Canada."
"We will continue to look if there are gaps in the law," replied Lametti. "We will look at that seriously."
Last week, the New York Times put out a report exposing evidence of child pornography, sexual violence and other obscenity being posted to the site PornHub through its Montreal-based parent company MindGeek. 
The New York Times alleges that even when individuals were charged and found guilty of sexual assaults, PornHub refused to take videos of the attacks off the site.
"The New York Times reported this weekend of the abuse, rape and torture of young girls being videotaped and then uploaded and put onto porn sites through a company located in Montréal," said MP Bergen.
True North contributor Mattea Merta says PornHub must be held accountable and that the government needs to act.
"PornHub is knowledgeable of many cases of rape and abuse that have been uploaded onto their site and yet refuses to remove them. They must be held accountable for every case where they continually share and profit from the exploitation of an individual's violation of human rights. The world is watching and the government of Canada must take action," says Merta.
Over the weekend both Mastercard and Visa said they would look into their financial dealings with MindGeek and re-examine their relationship with the pornography giant following the New York Times report.
One of the petitions signatories, Senator Julie Miville-Dechêne, has introduced a bill which would require service providers verify the age of users accessing online pornography.
"I don't understand why the government has not acted yet," she told the Senate at first reading.
We're asking readers, like you, to make a contribution in support of True North's fact-based, independent journalism.
Unlike the mainstream media, True North isn't getting a government bailout. Instead, we depend on the generosity of Canadians like you.
How can a media outlet be trusted to remain neutral and fair if they're beneficiaries of a government handout? We don't think they can.
This is why independent media in Canada is more important than ever. If you're able, please make a tax-deductible donation to True North today. Thank you so much.