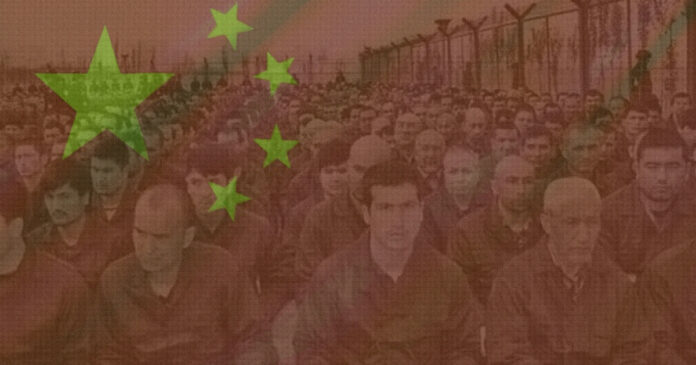 A new report by the Centre for Global Policy claims that over 570,000 Uyghurs and other minorities are being forced to pick cotton in China.
Under the guise of eliminating poverty in China's Xinjiang province, the authors claim Uyghurs are being forced to take part in the seasonal cotton harvest in poor conditions.
"Cotton picking is grueling and typically poorly paid work. Labor transfers involve coercive mobilization through local work teams, transfers of pickers in tightly supervised groups, and intrusive on-site surveillance by government officials and (in at least some cases) police officers," the report reads.
Approximately 20% of the world's cotton is grown in Xinjiang. The province's forced labour program sees rural Uyghur villages forced to work long hours on cotton plantations for the three month harvest.
While the cotton-picking program is extensive, many more Uyghurs have been imprisoned in internment camps in recent years.
Since 2017, China has interned over 1 million Uyghurs, or nearly 10% of the entire Uyghur population.
Satellite images have found at least 400 internment camps across Xinjiang where minorities are being held. Many of the camps include factory complexes where the interned are forced to make products.
While the Chinese government claims the camps are for teaching minorities practical skills, activists and observers have argued that the goals of the camps are to indoctrinate minorities and make revenue for the state.
The report claims that cotton pickers are sent to camps to be indoctrinated on how to be "grateful to the Chinese Communist Party."
"Depending on the training setting and the target group, this training component, which comes prior to any actual vocational training, can last between six days and six months," the report reads.
"This included the singing of 'red songs,' learning to be grateful to the Chinese Communist Party, education in Chinese language, obeying the law, and so on."