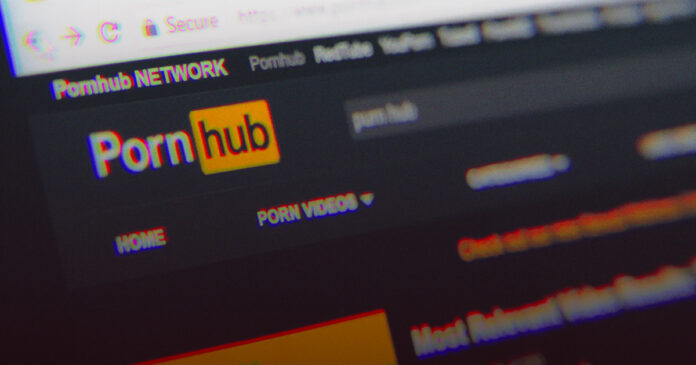 The Standing Committee on Access to Information, Privacy and Ethics met on Monday to hear from witnesses on the protection of privacy and reputation on digital platforms. The focus of the committee was the Canadian company MindGeek — the parent company and host for Pornhub, which is the most accessed pornography website globally.
According to witnesses, in MindGeek's pursuit of being number one in the search engine optimization arms race, they completely disregarded privacy, consent and age laws.
The committee first heard from Serena Fleites, a victim of the website's negligence. At age thirteen, Fleites alleges she had an explicit video of her circulating amongst her peers. An experience she recalls as traumatizing and lead to destructive behaviours like drug use and suicide attempts.
Fleites tried disconnecting from her community, seeking to escape from the widespread harassment the circulation of the video imposed on her. However, the situation dramatically worsened when the video was uploaded to Pornhub.
"I took myself off social media, I stopped going to school and I got very depressed. I thought once I stopped being in the public and stopped going to school people would stop re-uploading it, but that didn't happen," said Fleites.
"It had already been downloaded by people all across the world. It would always be uploaded over and over again, no matter how many times I got it taken down."
Fleites recounted her story to the committee and alleges that the company's lack of regard for the laws regarding child pornography and the gaslighting she experienced when contacting the site to have her images removed.
According to Fleites, MindGeek had her continuously verify that she was in fact the girl in the video. Every time she sought to have it removed, Fleites claims the company would be more concerned about verifying who she was, and not the fact they were knowingly hosting "obvious" child pornography.
"There was instances of the video having 2.7 million views, despite hundreds of comments of people saying this is obviously child pornography. And yet Pornhub still wouldn't take it down," said Fleites.
"Even when I messaged them multiple times, it would take forever. When I did get a response, they would hassle me for all these other details."
Fleites alleges that even when she complied with the company, she said the verification process took weeks. All the while, the video continued to accumulate hundreds of thousands of views and downloads.
Michael Bowe, a lawyer from the Manhattan law firm Brown Rudnick, also spoke as a witness to the committee. Bowe stated in their investigation of MindGeek, Pornhub and their other affiliated websites over the last year, they found "overwhelming" evidence of negligence in respecting consent and age laws.
"This is about rape, not porn. It is about trafficking, not consensual adult performance, or entertainment. This is not about policing consensual adult activity, it's not about religion," said Bowe.
"I think even in these days, everybody can agree that no industry should be commercializing and monetizing in rape, child abuse and trafficking content."
Bowe asserts that the standards imposed on pornography production in the past have been completely curtailed by the digital era. Before sites like Pornhub became popular on the internet, there were many steps to assure the participants were of age and consensual. Any broadcasted pornography included a disclaimer that confirmed these steps had been taken.
"At the center of this is an algorithm. You need to know exactly what it is on your site for an algorithm to be able to send you to more of the same content. According to MindGeek's public statements and pronouncements, it reviews all content on its site. Which is to say it is an admission that all child pornography on its site, they reviewed," said Bowe.
"They knew, and they decided not to do anything about it."
The committee, which included MPs from all federal parties, will be using the witness testimonies as a foundation as they seek to rewrite laws concerning privacy and reputation to better reflect the digital age.
MindGeek is slated to appear before the same committee on February 5.