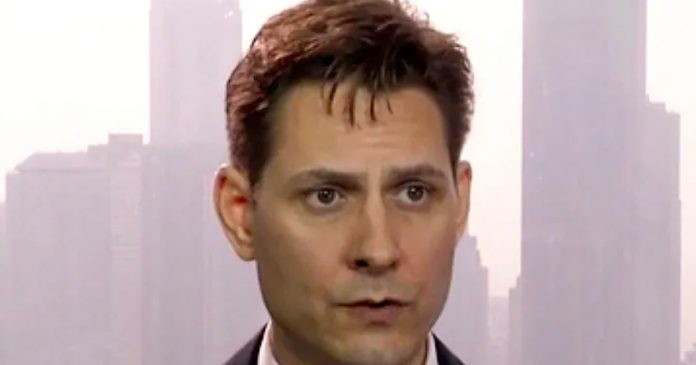 Canadian officials will not be in attendance during the trial of Michael Kovrig, which is set to begin on Monday.
In a statement to Global News, Global Affairs Canada confirms Canadian officials were not granted permission to attend the trial.
"According to the terms of our bilateral consular agreement, China is obligated to provide access to Canadian consular officials to the trials of Canadian citizens," the statement read.
Global Affairs Canada says they are "deeply troubled by the lack of transparency surrounding these proceedings."
On Monday morning, Kovrig's trial ended with the verdict to be announced at an unspecified date.
Michael Kovrig and Michael Spavor were arrested in 2018 in a move which is widely believed to have been retaliation for Canada's arrest of Huawei CFO Meng Wanzhou on an U.S. warrant. Spavor and Kovrig's trials were postponed in 2020 due to the COVID-19 pandemic.
Last week, Michael Spavor's trial ended without a verdict. Canadian officials were barred from attending as well.
The wife of Michael Kovrig Vina Nadjibulla said in an interview the limited window to see her husband realised through diplomacy is closing.
"This is, of course, a very difficult development. But as difficult as it is I cannot imagine what it's like for Michael who is having to deal with this in isolation and alone and has been for 830 days," she said in an interview.
"What I am focused on now is that we must remain determined and work for their freedom. The proceedings in China are still going ahead and this is a stark reminder. We are simply running out of time."
The Chinese legal system is notoriously biased against opponents of the Communist Party. In 2019, the conviction rate in China stood at 99.9%.
We're asking readers, like you, to make a contribution in support of True North's fact-based, independent journalism.
Unlike the mainstream media, True North isn't getting a government bailout. Instead, we depend on the generosity of Canadians like you.
How can a media outlet be trusted to remain neutral and fair if they're beneficiaries of a government handout? We don't think they can.
This is why independent media in Canada is more important than ever. If you're able, please make a tax-deductible donation to True North today. Thank you so much.