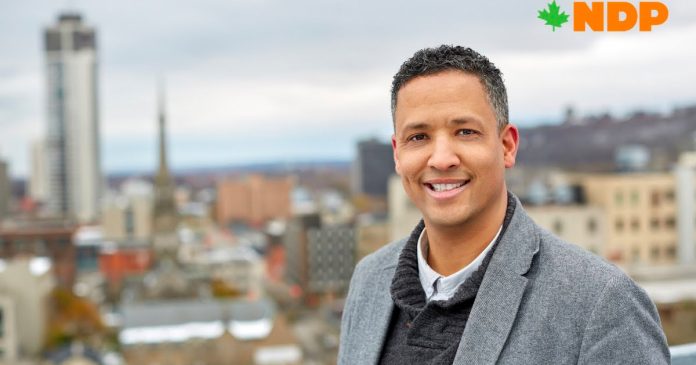 A New Democrat MP wants an inquiry into public officials' handling of the COVID-19 pandemic, calling for those guilty of what he called "criminal negligence" to be held to account.
First-term NDP MP Matthew Green said during a conversation on The Serfs, a left-wing show on the streaming platform Twitch. Green was asked specifically about Ontario Premier Doug Ford's pandemic response.
"There is a criminal negligence in the way that political decisions have superseded evidence-based public health policy in Canada," he said.
"People are absolutely going to die based on these horrific decisions. I would state that seeing the numbers that I've seen, being in this close proximity to the misery that COVID has caused. As an elected official, I am committed to exploring ways in which public officials would be held accountable in a post-mortem of this pandemic."
Green likened the situation to the Walkerton E. coli outbreak in 2000, in which six deaths and more than two thousand cases triggered an inquiry that resulted in convictions and sentences for two public officials.
Green pointed to several failures as examples of places where there could have been negligence, specifically mentioning long-term care homes, where 69% of all COVID-19 fatalities occurred, according to data from the Canadian Institute for Health Information.
The figure is significantly larger than the international average of 41%, raising questions about how Canada could have mitigated the severity of the deaths for those most vulnerable to the virus.
"All of the inquiries have said staff are important, having a medical director on the floor is important, having everybody understand what infection prevention and control precautions are and to use them uniformly, all those things are considered really important," CIHI director of health system analysis told CBC News.
The Conservative Party of Canada has already proposed a potential public inquiry into the pandemic response.
Earlier in April, Conservative Leader Erin O'Toole issued calls for an investigation into the federal government's handling of the crisis.
"A public inquiry will ensure that all lessons learned from the crisis are publicly aired and improvements can immediately be adopted," O'Toole said. "Canada must be better prepared for future threats. We cannot afford to once again fail to keep Canadians safe," said O'Toole. 
2021 has been True North's best year yet. Thanks to supporters like you, we had our best online fundraising month yet in August!
Now, we want to finish 2021 on the strongest note possible. Help us have our best fundraising month ever - donate today!