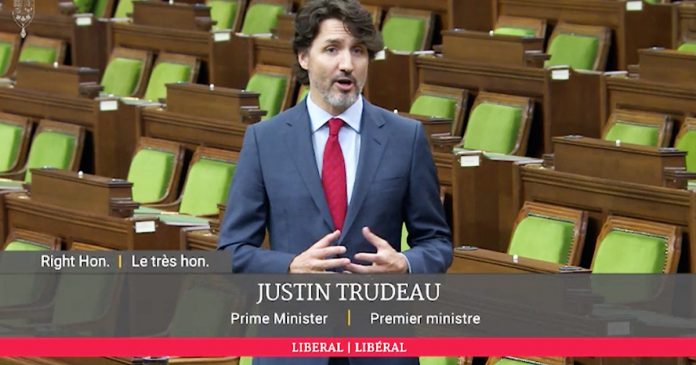 Prime Minister Justin Trudeau accused Conservative critics of Bill C-10 of playing into "conspiracy theories" for having concerns about the legislation's impacts on freedom of expression.
Trudeau made the comments during an exchange with Conservative MP Pierre Poilievre during Question Period on Wednesday.
"The prime minister would like to pass a bill that would allow his Canadiana czar to determine what is Canadian enough. That czar would be able to manipulate algorithms to decide what people see when they open up their various online platforms. So this czar is going to have so much power, can the prime minister tell us who in fact this czar will be?" asked Poilievre.
Poilievre was referencing a CTV News interview in which Liberal Heritage Minister Steven Guilbeault said a "body of experts" at the Canadian Radio‑television and Telecommunications (CRTC) would determine what specific content would be regulated.
"Once again Conservatives demonstrate that they have no understanding and no appreciation of the Canadian cultural industry. The thousands upon thousands of jobs created by Canadian production, the work done by Canadian YouTubers, the work done by Canadian musical artists and producers," replied Trudeau.
"These are the things we are supporting in enforcing web giants to recognize and support Canadian content. Once again Conservatives don't line themselves up with content creators or Canadians, they pick fights and look for conspiracy theories."
The Liberals introduced Bill C-10 as a way to modernize Canada's Broadcasting Act and to force multinational web giants like Facebook to pay for Canadian content and news. However, a recent decision to strip the bill of an amendment which served to protect the content posted by ordinary users from CRTC regulation has sparked public outrage over the bill.
This isn't the first time the Trudeau Liberals have accused the Conservatives of pushing conspiracy theories.
Last week, Trudeau accused the Conservative Party of having "tinfoil hats" for raising concerns about the Liberal government's internet censorship bill.
Further, in recent weeks, Guilbeault has opted for name-calling and painting critics as extremists instead of addressing the root issues present in the bill.
Several prominent experts and critics have already spoken out against the law including former CRTC vice-chair Peter Menzies, who called the legislation a "national embarrassment" for Canada.
"Guibeault could have taxed the web giants without regulating the internet but he got greedy. His reach having exceeded his grasp, Bill C-10 is still — despite his promises of a death bed conversion — a national embarrassment and Canada's cultural sector needs to do the right thing and step away from it," wrote Menzies in a Financial Post op-ed.