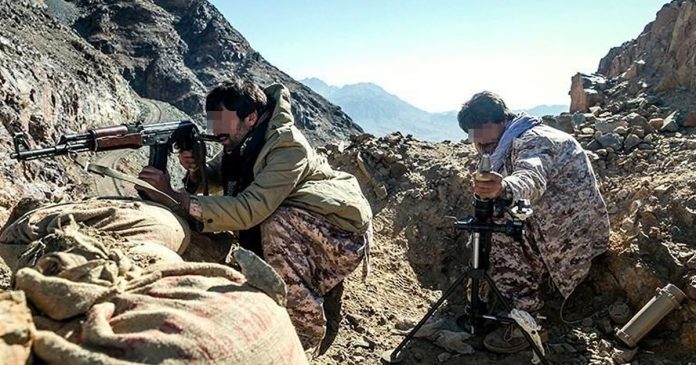 The Liberal government received harsh criticism from the opposition on Tuesday after failing to deliver on a promise to list the Islamic Revolutionary Guard Corps (IRGC) as a terrorist organization despite voting in favour of a motion to do so in 2018.
Liberal Foreign Affairs Minister was pressed by Conservative MPs Shannon Stubbs and Marty Morantz during Question Period on why the Liberals have failed to list the organization on its terror list.
"January 2020's Islamic Revolutionary Guard Corps' attack on Flight 752 was an intentional act of terrorism. All 176 on board were killed, including 55 Canadian citizens and 30 permanent residents. In 2019, the US White House declared that the IRGC actively participates in, finances and promotes terrorism as a tool of statecraft. When will the Liberal government stand up for Canadians and list the IRGC as a terrorist organization?" asked Stubbs.
"We have been standing up for Canadians and particularly the families of those who were tragically lost in PS752 on the 8th of January 2020 and we are reviewing the Ontario court decision at the moment. We have said right from the beginning, in all of the communications with Iran, that they have failed to be transparent, open and accountable for the actions they have committed against flight PS752 and we will not cease to pursue them on that matter until they've provided all the necessary answers with respect to that tragedy," replied Garneau. 
According to the 2018 non-binding motion, the government committed itself to "immediately designate the IRGC as a listed terrorist entity under the Criminal Code of Canada."
In 2019, the administration of former US president Donald Trump set an international precedent by designating the IRGC as a foreign terrorist organization.
In a statement on the matter, Trump said that the US "recognizes the reality that Iran is not only a state sponsor of terrorism, but that the IRGC actively participates in, finances, and promotes terrorism as a tool of statecraft."
The designation came shortly before Ukrainian International Airlines Flight 752 was shot down by Iranian forces.
An Ontario Superior Court has since ruled that Iran's downing of the flight was an "intentional act of terrorism" despite claims by the Iranian government that the incident was accidental.
"The plaintiffs have established that the shooting down of Flight 752 by the defendants was an act of terrorism and constitutes 'terrorist activity,'" wrote Ontario Justice Edward Belobaba.