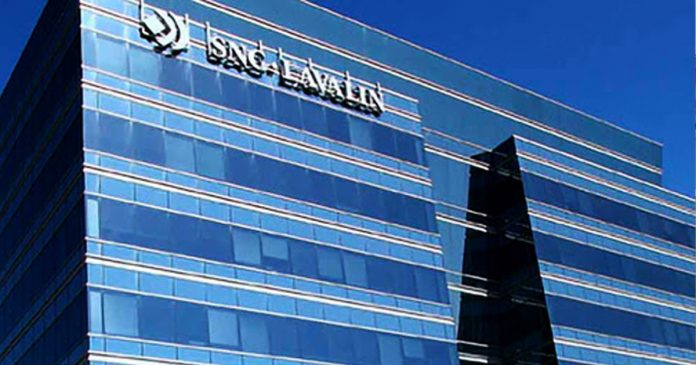 The Liberal government paid SNC-Lavalin $150 million for mobile field hospitals that nobody requested, testimony by the deputy minister of public works revealed during a House of Commons government operations committee meeting.
According to Blacklock's Reporter, none of the hospitals were ever used since they were not needed by the Public Health Agency of Canada or any of the provinces.
On April 9, 2020, the Liberal government awarded the contract to SNC-Lavalin which included a $26,173,758 cash advance so that the company could procure five field hospitals.
"None have been deployed yet because they have not yet been requested by the provinces," said deputy minister of public works Bill Matthews.
Upon being pressed by Conservative members of the committee, Matthews was unable to answer who exactly had requested the hospitals be built.
"Whose decision was it? We heard it had to be sole-sourced to SNC-Lavalin because it was urgent. No province requested them before it was determined to be urgent, and ordered. So who came up with the decision?" asked Conservative MP Kelly McCauley.
"I realize that, but was it the Public Health Agency that requested it? Who requested them?" said MP McCauley.
"It was the department that first identified the need," replied Matthews without going into specifics.
Internal memos show that the Liberal government believed that due to the urgency of the pandemic, no public bidding was required when the contract was first awarded.
"The federal government was required to act with urgency to address a possible surge in demand on our health care system and in order to protect the health and safety of Canadians," a memo writes.
"Given this emergent need for additional capacity, the agreements were put in place quickly."
According to Public Services and Procurement Canada's (PSPC) Media Relations Official Gabriel Leboeuf, Weatherhaven Global Resources Ltd. was also solicited to supply mobile health units.
"Upon receipt of proposals, PSPC awarded task-based contracts to both firms to ensure MHU designs and capacity would be retained for use by the provinces and territories if needed. Although the contracts were awarded for a value of up to $150 million and 10 MHUs each, payment is made only for goods and services provided," Leboeuf told True North in an emailed statement.
"To date, two MHUs have been deployed to Ontario for use until at least June 30, 2021, to provide emergency support to fight the COVID-19 outbreak in that province."
"SNC-Lavalin PAE and Weatherhaven each have one additional unit that could be deployed upon request by a province or territory. The SNC-Lavalin PAE unit in reserve is designed to be deployed within a large building (e.g., a convention centre or arena)," he continued
In 2019, a former SNC-Lavalin executive was charged and convicted for bribery, fraud and laundering the proceeds of a crime over the company's past dealings in Libya.
In the same year, reports emerged that Prime Minister Justin Trudeau had attempted to pressure former Liberal Minister of Justice Jody Wilson-Raybould to intervene on behalf of SNC-Lavalin in a criminal persecution. Eventually, the Office of the Ethics Commissioner ruled that Trudeau had broken ethics laws in his attempt to interfere in the justice system.
We're asking readers, like you, to make a contribution in support of True North's fact-based, independent journalism.
Unlike the mainstream media, True North isn't getting a government bailout. Instead, we depend on the generosity of Canadians like you.
How can a media outlet be trusted to remain neutral and fair if they're beneficiaries of a government handout? We don't think they can.
This is why independent media in Canada is more important than ever. If you're able, please make a tax-deductible donation to True North today. Thank you so much.