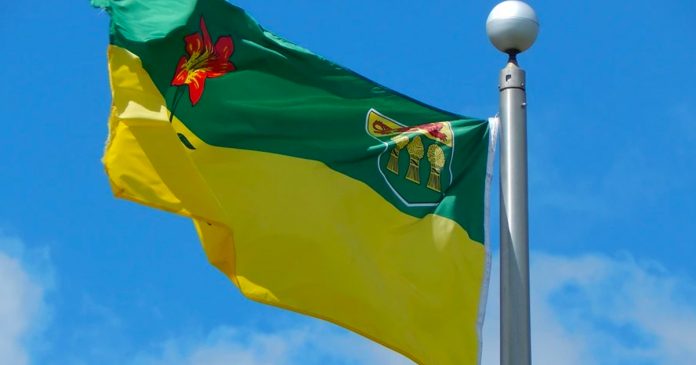 As of July 11, Saskatchewan will end all COVID-19 public health restrictions, including ending the province-wide mandatory masking order. 
Premier Scott Moe announced on Sunday that 70% of the province's residents over the age of 18 have received their first dose of the COVID-19 vaccine and as a result, Saskatchewan can move to Step 3 of its reopening plan.
"We are able to make this announcement because so many Saskatchewan residents have done their part by getting vaccinated, so I'd like to say thanks to Saskatchewan people," said the Premier.
"Over the past 15 months, Saskatchewan residents have diligently followed public health guidelines and restrictions, and over the past months they have followed through by getting vaccinated."
In addition to lifting the province's mask order, capacity limits on events and gatherings will also end.
Saskatchewan is the second province in Canada to announce the easing of COVID-19 public health restrictions.
On Friday, Alberta Premier Jason Kenney announced that his province will be lifting virtually all of its COVID-19 related public health restrictions by Canada Day this year.
Once Alberta enters the third stage of its reopening plan, indoor and outdoor gathering restrictions will be lifted. Similarly capacity limits for places of worship and businesses will also disappear.
According to the government of Alberta, mandatory indoor masking requirements will also be lifted, however "limited and specific settings" may still require mask-wearing.
"I never doubted that we would reach this milestone together, that we'd pull together as a province, as a people, and get 'er done in the true Alberta spirit," Premier Kenney said. 
We're asking readers, like you, to make a contribution in support of True North's fact-based, independent journalism.
Unlike the mainstream media, True North isn't getting a government bailout. Instead, we depend on the generosity of Canadians like you.
How can a media outlet be trusted to remain neutral and fair if they're beneficiaries of a government handout? We don't think they can.
This is why independent media in Canada is more important than ever. If you're able, please make a tax-deductible donation to True North today. Thank you so much.