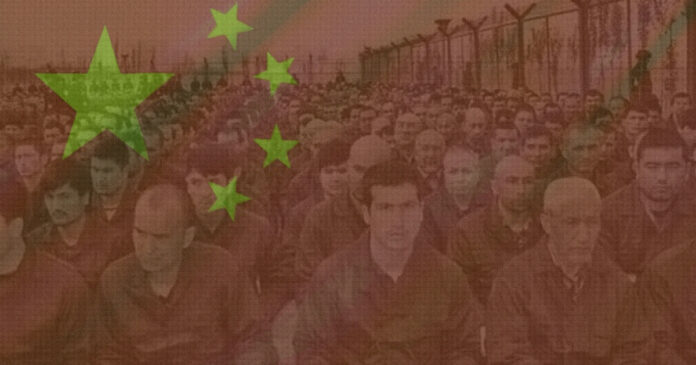 China repeatedly lectured Canada on human rights this week following a Saskatchewan band's claim to have discovered hundreds of unmarked graves near a former residential school. 
Chinese Foreign Ministry spokesperson Zhao Lijian accused Canada of continuing to carry out "racial discrimination" against Indigenous people.
"In the face of all these historical crimes, the Canadian government has been vowing to take steps to seek the truth, but without much action. With regard to the remains of 215 children we mentioned earlier, what we have seen is the Canadian government trying to shift the blame to the Catholic church," said Zhao on Friday.
Zhao's remarks echo a Wednesday statement in which he claimed Canada was "in no position to criticize China" over human rights.
"As we pointed out, Canada is in no position to criticize China, and what they need to do most is to reflect on its poor track record on human rights," Zhao said on Wednesday, accusing the Trudeau government of shedding "crocodile tears" over the discovery of the graves.
"Such crocodile tears expose the hypocrisy of the Canadian government and absence of sincerity and courage in the face of its own notorious human rights record, making us worried about whether the conditions of Indigenous Canadians will be genuinely improved or not."
On Thursday, the Cowessess First Nation claimed to have discovered a burial site near Marieval Indian Residential School, located approximately 140 kilometres east of Regina.
"This is not a mass grave site. These are unmarked graves," said Cowesses Chief Cadmus Delorme at a press conference.
The discovery follows a similar claim in British Columbia near the former Kamloops Indian Residential School. 
Prime Minister Justin Trudeau addressed China's accusations earlier this week after a senior Chinese official called for an "impartial investigation" into alleged crimes against Indigenous people by Canada.
"Where is China's truth and reconciliation commission? Where is their truth? Where is the openness that Canada has always shown and the responsibility that Canada has taken for the terrible mistakes of the past?" Trudeau asked.
"China is not recognising even that there is a problem … that is why Canadians and people from around the world are speaking up for people like the Uyghurs."
Currently it is estimated that approximately one million Uyghurs and other ethnic minorities are being held in re-education camps in the Xinjiang region of China.
We're asking readers, like you, to make a contribution in support of True North's fact-based, independent journalism.
Unlike the mainstream media, True North isn't getting a government bailout. Instead, we depend on the generosity of Canadians like you.
How can a media outlet be trusted to remain neutral and fair if they're beneficiaries of a government handout? We don't think they can.
This is why independent media in Canada is more important than ever. If you're able, please make a tax-deductible donation to True North today. Thank you so much.