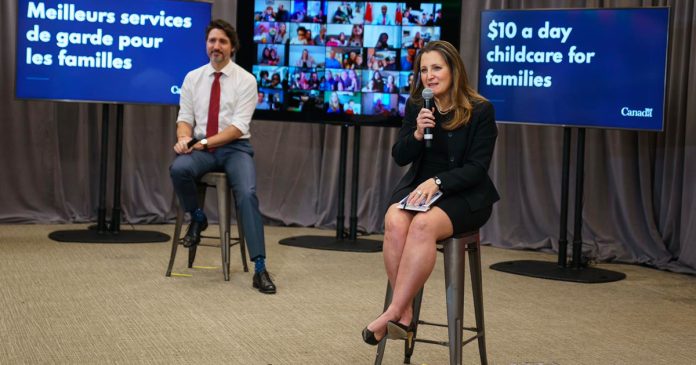 A quarterly study commissioned by the Privy Council Office found that one in six Canadians do not trust information from the federal government.
The survey titled Continuous Tracking Of Canadians' Views cost taxpayers $1,514,098 and was conducted by Elemental Data Collection Inc.
According to the survey results obtained by Blacklock's Reporter, 16% of Canadians responded negatively to the question "to what extent do you trust Government of Canada information?"
Negative perceptions of government news were the highest in Alberta and the Northwest Territories which had 35% of people say that they had low trust. Trust was the highest in Atlantic Canada, where nearly 69% of people said they trust government information. 
Meanwhile, 15% of people from Ontario said they didn't trust government information, 10% from Quebec, 13% in British Columbia and 24% in Manitoba, Saskatchewan and Nunavut.
"Through the use of this survey the Privy Council Office wanted to assess the perceptions of Canadians on governmental priorities," wrote the survey methodology report.
"This input was needed because complex issues are often difficult to communicate to the Canadian public in a manner that is easily and clearly understood."
With regard to specific issues, trust in government information about vaccines was the lowest. In total, 17.1% of Canadians reported that they had low trust in the government's information about vaccines.
Trust was the highest among those polled when it came to the topic of "health advice" with 71.7% claiming that they had high trust in the information that the Government of Canada was providing them. 
We're asking readers, like you, to make a contribution in support of True North's fact-based, independent journalism.
Unlike the mainstream media, True North isn't getting a government bailout. Instead, we depend on the generosity of Canadians like you.
How can a media outlet be trusted to remain neutral and fair if they're beneficiaries of a government handout? We don't think they can.
This is why independent media in Canada is more important than ever. If you're able, please make a tax-deductible donation to True North today. Thank you so much.