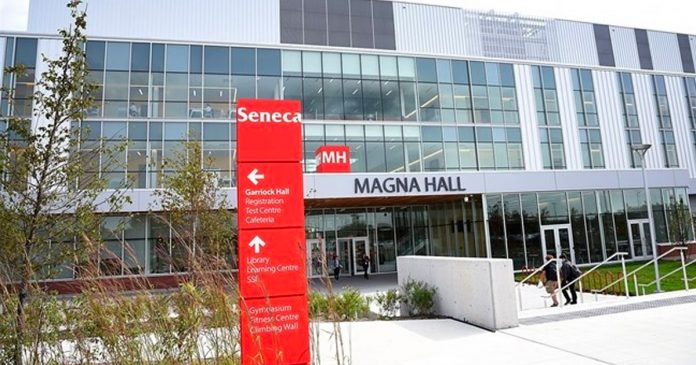 Toronto-area Seneca College is the first postsecondary institution in Canada to announce that all students and staff coming to campus in September 2021 must have the COVID-19 vaccine.
"Seneca will be making vaccinations a condition for students and employees to come on campus for the fall term, starting Tuesday, Sept. 7, 2021," college president David Agnew said in a statement.
A handful of Ontario universities such as Ryerson, Ontario Tech, and Western are requiring students living in residence to have the first dose of the vaccine, but not the campus community at-large.
Manitoba's universities, on the other hand, have all said they will not implement a mandatory vaccine policy.
"We can't demand anybody to get the vaccine. That's not within our power or the province's power," Brandon University president David Docherty told CBC News.
As for Seneca College, Seneca Student Federation president Ritik Sharma contends that students are in favour of the policy.
"They are very much liking this policy," Sharma told the National Post.
The college has not yet provided any details about how the mandatory vaccination policy will be enforced, whether exemptions will be accepted, or if lawyers were consulted during the policymaking process.
Although Ontario premier Doug Ford has rejected the idea of vaccine passports – as Alberta premier Jason Kenney has – organizations such as the Toronto Region Board of Trade are pushing for a vaccine passport system.
In Canada, the COVID-19 vaccine does not have full approval, only emergency use authorization.
Seneca College did not respond to multiple requests for comment.
Is your college or university requiring you to take the COVID-19 vaccine? Talk to reporter Lindsay Shepherd about it: [email protected]