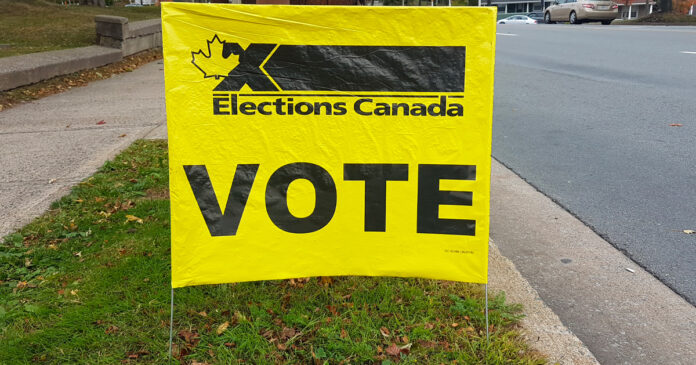 A new report by the Communications Security Establishment (CSE) warns that Canadians are likely to encounter efforts by foreign actors, namely Russia, China and Iran, to influence or interfere with their vote in the next federal election.
The CSE believes that an election during the COVID-19 pandemic could increase the threat of foreign interference due to Canadians' reliance on the internet for day-to-day needs.
According to the report, Canada is a potential target because of its active role on the world stage and that foreign actors have the tools, capacity and understanding of Canada's political landscape to take action in the future "should they have the strategic intent."
"Threat actors may use cyber tools to target Canada's democratic process to change election outcomes, influence policy-makers' choice, impact governmental relationships with foreign and domestic partners, and impact Canada's reputation around the world," the report said.
The CSE report comes in light of anticipation of a snap election in the next month, as Prime Minister Justin Trudeau and other party leaders have already begun campaigning.
In its report, the government agency was particularly concerned about an expected increase in the number of Canadians who will vote by mail. The CSE believes foreign actors could try to use mail-in votes as a way to undercut confidence in the election results.
"We assess that it is very likely that false information connecting voting by mail to voter fraud will circulate in Canada in relation to the next federal election," according to the report.
While the threat of foreign interference should concern Canadians, the government agency expressed confidence in Elections Canada to hold an election while managing the threat.
"While any modifications to the electoral process have the potential to increase the cyber threat, we assess that the planned changes do not substantially expand the cyber threat to Canada's democratic process," reads the report.
We're asking readers, like you, to make a contribution in support of True North's fact-based, independent journalism.
Unlike the mainstream media, True North isn't getting a government bailout. Instead, we depend on the generosity of Canadians like you.
How can a media outlet be trusted to remain neutral and fair if they're beneficiaries of a government handout? We don't think they can.
This is why independent media in Canada is more important than ever. If you're able, please make a tax-deductible donation to True North today. Thank you so much.