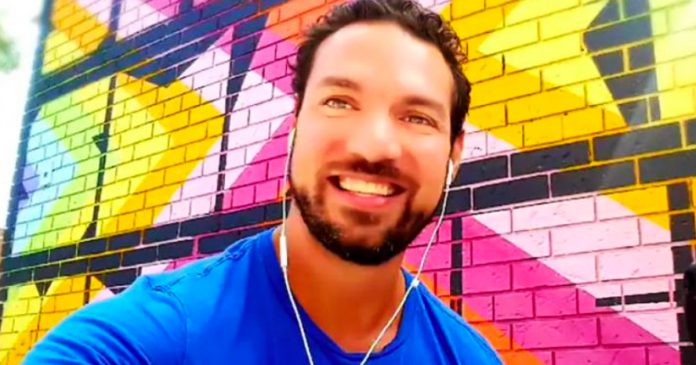 An educator with the Toronto District School Board has been reinstated to his job following a nearly two-month investigation into two virulently anti-Israel manuals he sent out to board teachers.
Javier DaVila, a student equity program advisor and a self-described "queer Latine transformer" announced in a lengthy message to his supporters Friday morning that he'd been cleared without discipline.
He'd been on home assignment with pay since May 26 when it was first revealed that he'd released two manuals on May 16 and 19 which proposed, among other things, that teachers view a documentary about a Palestinian terrorist and recommended children's books characterizing Israelis as thieves and murderers.
The manuals also give advice on how to teach students about the hateful Boycott, Divestment and Sanctions (BDS) movement against Israel, which has been determined anti-Semitic by scholars of the Holocaust.
DaVila contended he'd carefully "curated" resources for educators specific to Israel and Palestine, many with often (allegedly) "erased Palestinian voices." His manuals included no pro-Israel voices.
In his message of thanks, he singles out the "collective actions" of support including a public petition (in which I was characterized as racist and ultra-right wing) signed by nearly 5,000 people and put together by such labour unions as CUPE, CUPW and the Canadian Federation of Students.
He also noted the support for his educational panel called "Teaching Palestine" – broadcast online on June 30 and which included discussions with four academics who've very publicly demonized the Jewish state.
DaVila says his Gofundme page – set up to defend his rights and which now has collected $8,425 of its $12,500 goal – will "continue to be used" to defend his rights and the "right to stand up for Palestinian rights.
He signs off with a message to those who might be fearful to engage in Palestine solidarity work: "I hope this offers those of you who are hesitant the courage to break the fear barrier and offer your daily commitment…to resist anti-Palestinian racism, settler colonialism…our students are depending on it."
The B'nai Brith issued a statement Friday indicating their "outrage" with DaVila's reinstatement.
"If the TDSB has really imposed no discipline in this matter, then it is sending a clear signal that it regards Jewish students, Jewish teachers and the Jewish community as second-class constituents," said Michael Mostyn, B'nai Brith's CEO. "There is no way the TDSB would tolerate the glorification of violence against any other minority group."
Mostyn said this makes it clear TDSB has a "serious antisemitism problem."
TDSB spokesman Ryan Bird has confirmed that following an "extensive investigation," Davila was returned to his duties and was not "formally disciplined."
He said had the resources in question been vetted beforehand – as was not done – they would not have been approved.
Given that, he said they are currently "reviewing and revising" TDSB expectations around resources of this nature and the "appropriate vetting process" to avoid a repeat of this incident.
Bird added that they are in the process of seconding a staff member from the Centre for Israel and Jewish Affairs and the National Council of Canadian Muslims to help create resources that cover anti-Semitism, Islamophobia, anti-Israel and anti-Palestinian sentiments.
He said he hopes this important partnership will benefit both students and staff.