As Toronto Police clear the illegal homeless encampments, activists and leftist politicians have done everything in their power to obstruct the police from doing their jobs and enforcing the law.
The reality is Mayor John Tory and the Toronto Police are doing the right thing by clearing these encampments. The activists and leftists city councillors are completely out of touch with Torontonians.
Sue-Ann Levy discusses in her latest video.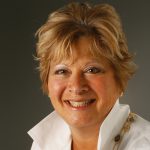 A two-time investigative reporting award winner and nine-time winner of the Toronto Sun's Readers Choice award for news writer, Sue-Ann Levy made her name for advocating the poor, the homeless, the elderly in long-term care and others without a voice and for fighting against the striking rise in anti-Semitism and the BDS movement across Canada.
We're asking readers, like you, to make a contribution in support of True North's fact-based, independent journalism.
Unlike the mainstream media, True North isn't getting a government bailout. Instead, we depend on the generosity of Canadians like you.
How can a media outlet be trusted to remain neutral and fair if they're beneficiaries of a government handout? We don't think they can.
This is why independent media in Canada is more important than ever. If you're able, please make a tax-deductible donation to True North today. Thank you so much.