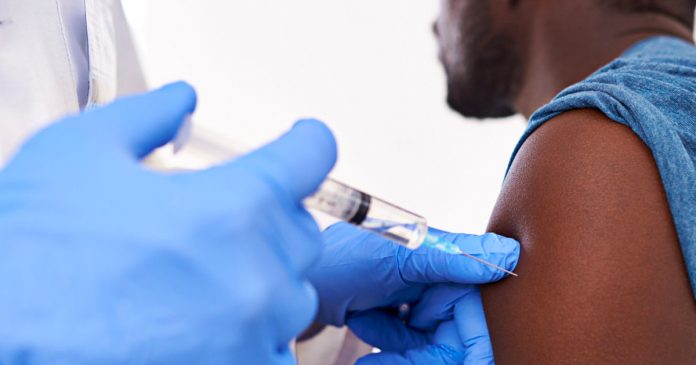 As part of Prime Minister Justin Trudeau's push to make vaccinations mandatory for the public service and federally-regulated industries, many Indigenous and black Canadians would likely be forced to get a COVID-19 jab.
Last week, Trudeau announced that he would pursue options to make vaccines mandatory for federal workers. He made no reference, however, to the fact that First Nations band leaders and reserve staff fall under that umbrella.
A vaccine mandate on all federal employees would include thousands of First Nations leaders.
Trudeau omitted referencing the impact on Indigenous and black Canadians despite official government statistics showing that vaccine hesitancy is highest among these two communities.
Statistics provided to True North by Health Canada confirm that black and Indigenous Canadians experience the highest rates of vaccine hesitancy in Canada.
A Statistics Canada COVID-19 vaccine willingness survey from March 26, 2021, reveals that black Canadians have the lowest willingness to take the COVID-19 vaccine (56.6%), while Indigenous Canadians have the second-lowest (71.8%).
"Certain sub-groups in Canada are more likely to report COVID-19 vaccine hesitancy. These include black Canadians, Indigenous peoples, newcomers, and younger adults, among others" — this according to a federal government backgrounder on vaccine hesitancy intended for healthcare workers.
Statistics Canada data shows that black Canadians make up a sizable part of Canada's public service, relative to the overall population. According to 2020 data on visible minorities in Canada's public service, black Canadians made up 3.5% of the total federal workforce.
According to an official count, as of August 9, 2021, 71.1% of Canada's population has received at least one dose of a COVID-19 vaccine, while 59.7% of Canadians have been fully vaccinated against the virus.
According to the Government of Canada's website on federally regulated industries and workplaces, "First Nations band councils (including certain community services on reserve)" are included in the list of organizations that are federally mandated and therefore would fall under Trudeau's proposed mandatory vaccination scheme.
The Prime Minister's Office did not respond to True North's request for comment on why these facts were omitted from Trudeau's announcement on mandatory vaccines for federal employees.