As Jagmeet Singh's NDP unveiled their plan to tax 'luxury goods' last night, Singh's wife, fashion designer Gurkiran Kaur Sidhu, was wearing a $1,124 dress in the couple's baby announcement photos posted on social media.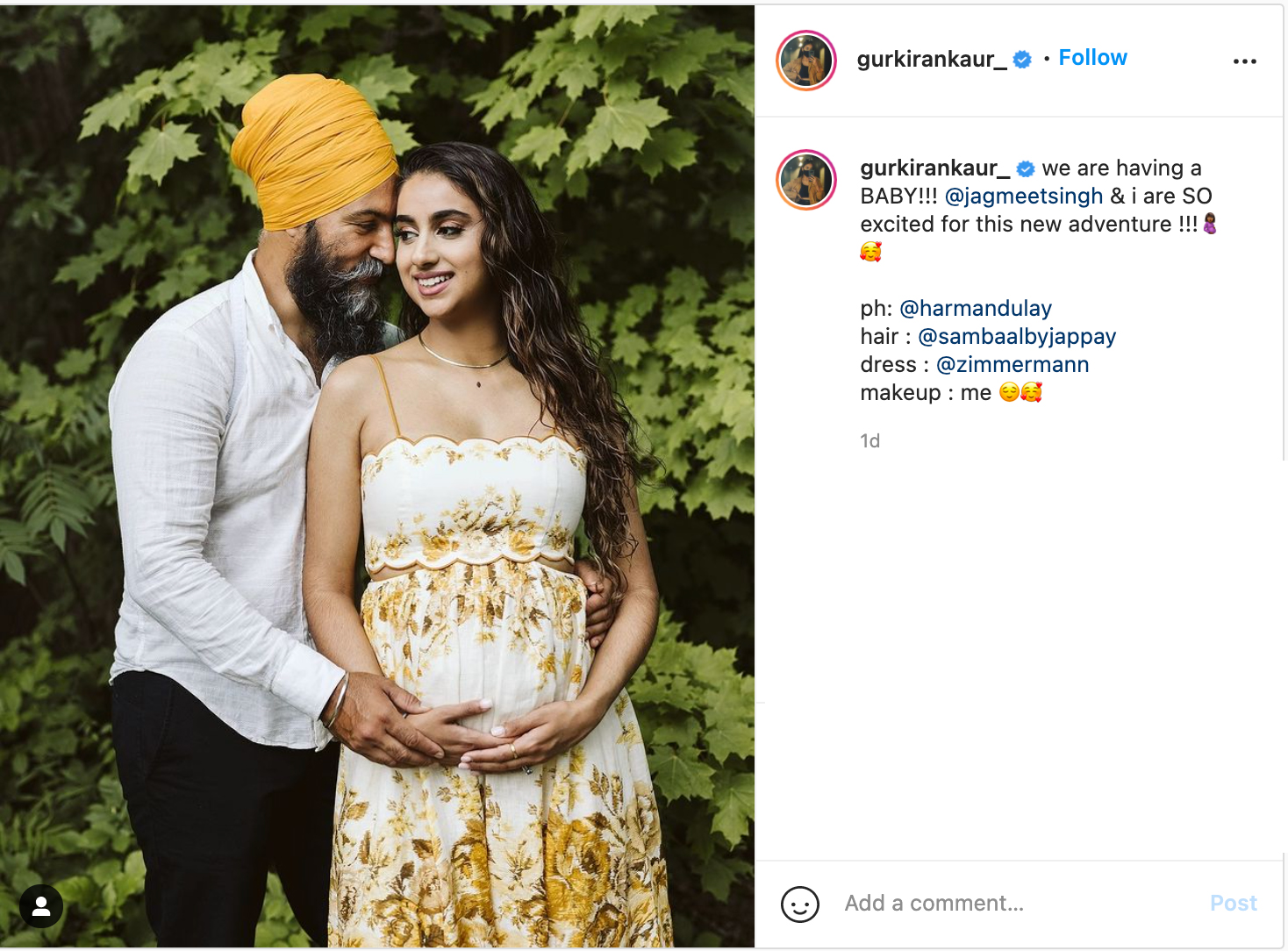 The dress, made by designer luxury brand Zimmermann, is available online at Nordstrom Canada and retails for $995 — $1,124 including taxes.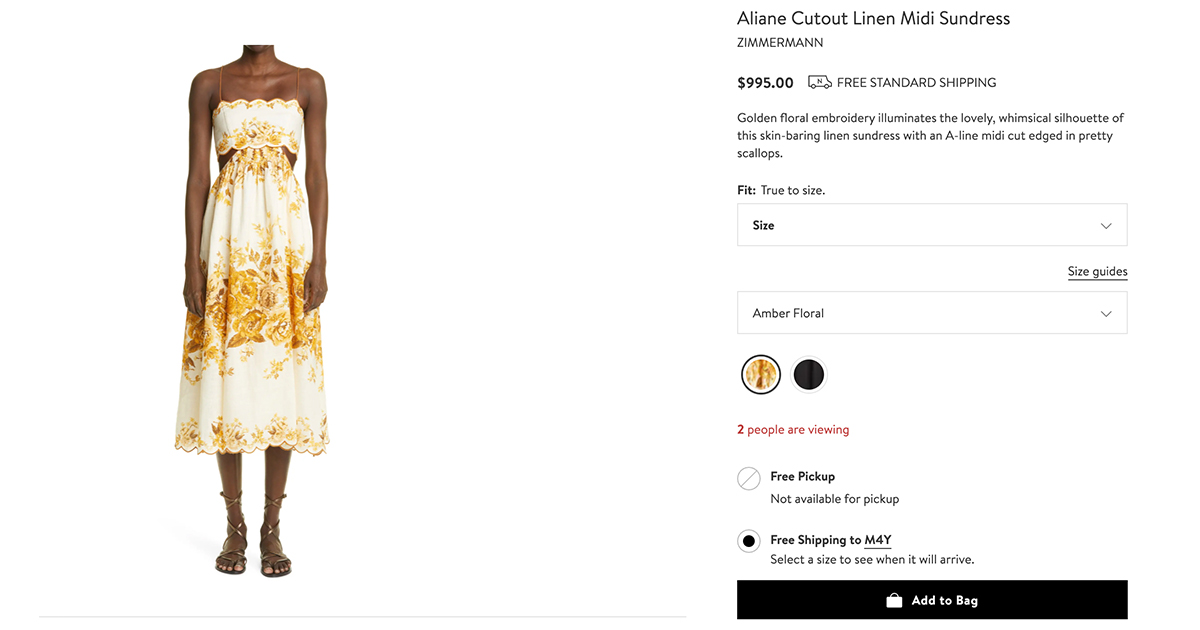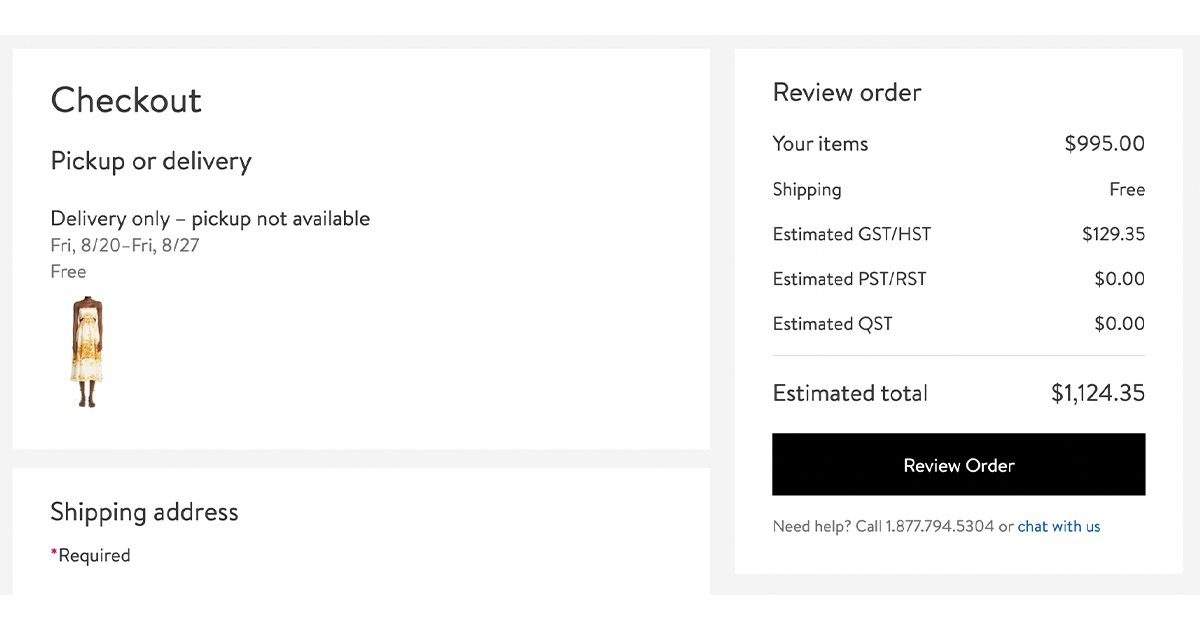 Zimmermann is a luxury Australian fashion brand founded in 1991 by sisters Nicky and Simone Zimmermann. It is popular among wealthy American celebrities and billionaires, including Kendall Jenner, Beyoncé, Chrissy Teigen, Jessica Alba and Paris Jackson, who have all been spotted wearing Zimmermann dresses.
Zimmermann dresses typically sell for anywhere between $500 to $2650.
The photo was shared on social media just hours before the NDP released its election platform — which included several references to raising taxes on the rich and imposing new taxes on luxury items.
The platform, which is uncosted, proposes sweeping new changes to the tax system and focuses primarily on hiking taxes for "super-rich" Canadians.
Notably, the NDP wants to impose a new tax on "luxury items."
"A New Democrat government will also boost the top marginal tax rate two points, put in place a luxury goods tax on things like yachts and private jets, and ask the very richest multi-millionaires to pay a bit more," the platform states.
In February 2018 Toronto Life wrote a profile on Singh, celebrating his expensive shopping habits and collection of luxury items.
The article talks about his lavish lifestyle and his own treasure trove of luxury items, including a BMW, multiple Rolex watches, expensive designer suits and an "absurd" collection of bikes.
"He wears bespoke suits in the slim British style—his favourite is a brown tweed with cobalt-blue stripes, designed by a tailor in New Delhi, which he often pairs with a millennial-pink turban. He owns two Rolex watches, an Oyster Perpetual Datejust and a ­Submariner (both were gifts); a crimson BMW coupe; and six designer bicycles."
True North reached out to the NDP to see if the Zimmermann dress or Singh's Rolex watches would be taxed under a proposed NDP luxury tax regime, but did not receive a response in time for publication.