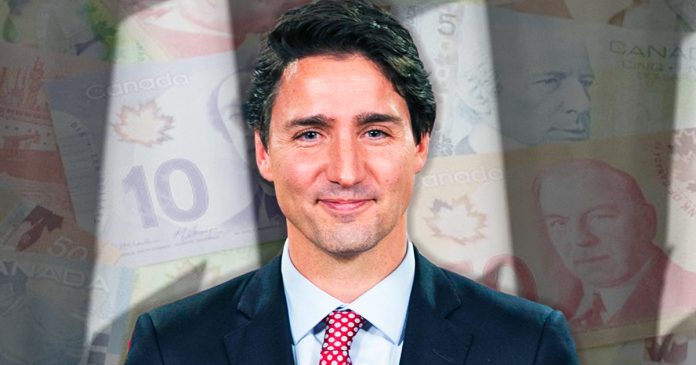 On Wednesday, Liberal Leader Justin Trudeau smugly shrugged off a question about inflation and admitted that he doesn't think about money policy. Yes, you read that right — Justin Trudeau doesn't think about money! It's literally his job to think about the fiscal policy of this country.
This is the same guy who racked up hundreds of billions of dollars in debt over the past five years. In fact, under Trudeau's watch, Canada's national debt currently sits at $1,136,864,100,000.00.
Unsurprisingly, the legacy media is pretending this didn't happen. They don't want Canadians to see how arrogant and clueless Trudeau is.
Candice Malcolm discusses Trudeau's latest gaffe, why inflation matters and how the media is treating Trudeau with kid gloves. Tune into The Candice Malcolm Show.
SUBSCRIBE TO THE CANDICE MALCOLM SHOW
We're asking readers, like you, to make a contribution in support of True North's fact-based, independent journalism.
Unlike the mainstream media, True North isn't getting a government bailout. Instead, we depend on the generosity of Canadians like you.
How can a media outlet be trusted to remain neutral and fair if they're beneficiaries of a government handout? We don't think they can.
This is why independent media in Canada is more important than ever. If you're able, please make a tax-deductible donation to True North today. Thank you so much.