A crowd of approximately 75 gathered outside the Fraser Valley Institution for Women in Abbotsford, BC on Saturday afternoon to demand the removal of biological male inmates from women's prisons.
Among the attendees were women's rights advocates, former inmates and other members of the public. "Males don't belong here" and "gender self-ID hurts women" were some of the phrases written on the protesters' signs.
According to Heather Mason, a prisoner's rights advocate with Canadian Women's Sex-Based Rights, there are five males claiming to be transgender housed at the Fraser Valley Institution for Women, out of a total 92 inmates. One such male inmate is 39-year old Tara Desousa (Adam Laboucan), who is incarcerated for raping a three-month old infant boy. The baby boy required serious reconstructive surgery, and now Desousa resides at a prison that runs a mother-child program.
In 2017, the Correctional Service of Canada (CSC) changed its gender identity policy to allow convicted male criminals to be transferred to women's prisons if they self-identify as transgender. Prior to 2017, any male inmate requesting to be transferred to a women's prison must have undergone gender reassignment surgery.
The protest organizers argue the new policy prioritizes gender self-identification theory over women's Charter-based rights to safety.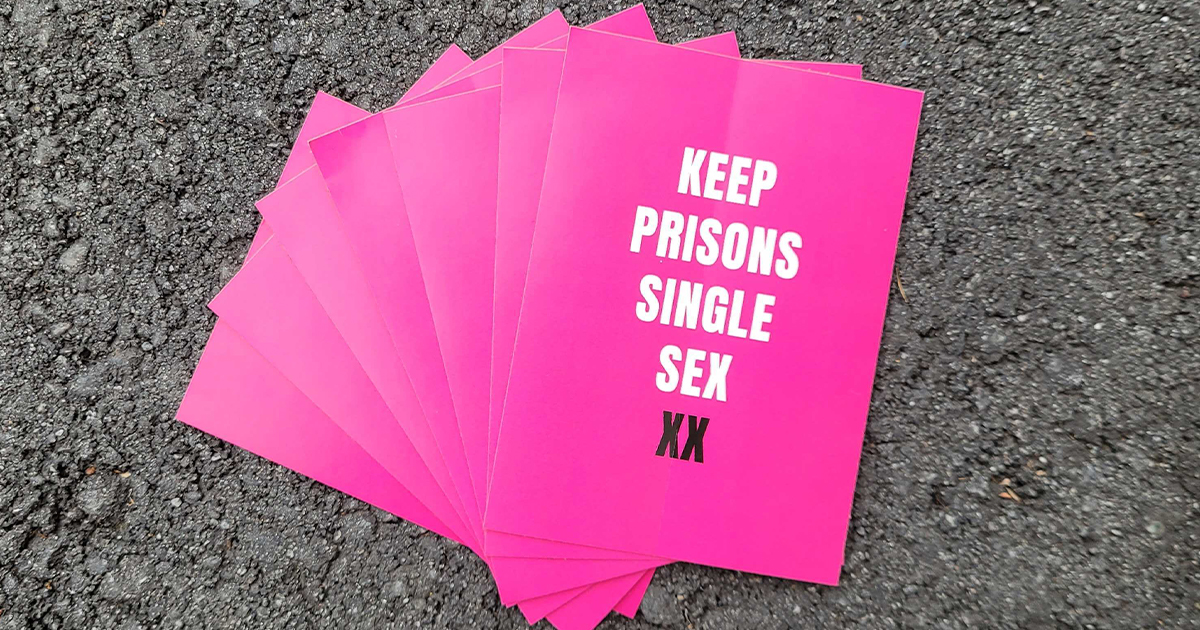 According to Mason, the former CSC deputy commissioner for women said in 2019 that 50% of the males who request to be transferred to a female prison are sex offenders. Mason says that many correctional guards she has spoken to are not a fan of the transfer policy, but they are not allowed to speak out. At the Fraser Valley Institution for Women, there have purportedly been STD scares, pregnancy rumours and sexual harassment allegations because of the biological males in residence.
"[Corrections Canada] let men basically rule the prison … women are scared to speak up because they think their paroles are going to get denied," former Fraser Valley Institution inmate Alia Pierini told the crowd. "I'm sick and tired of the men, the rapists getting support over the women."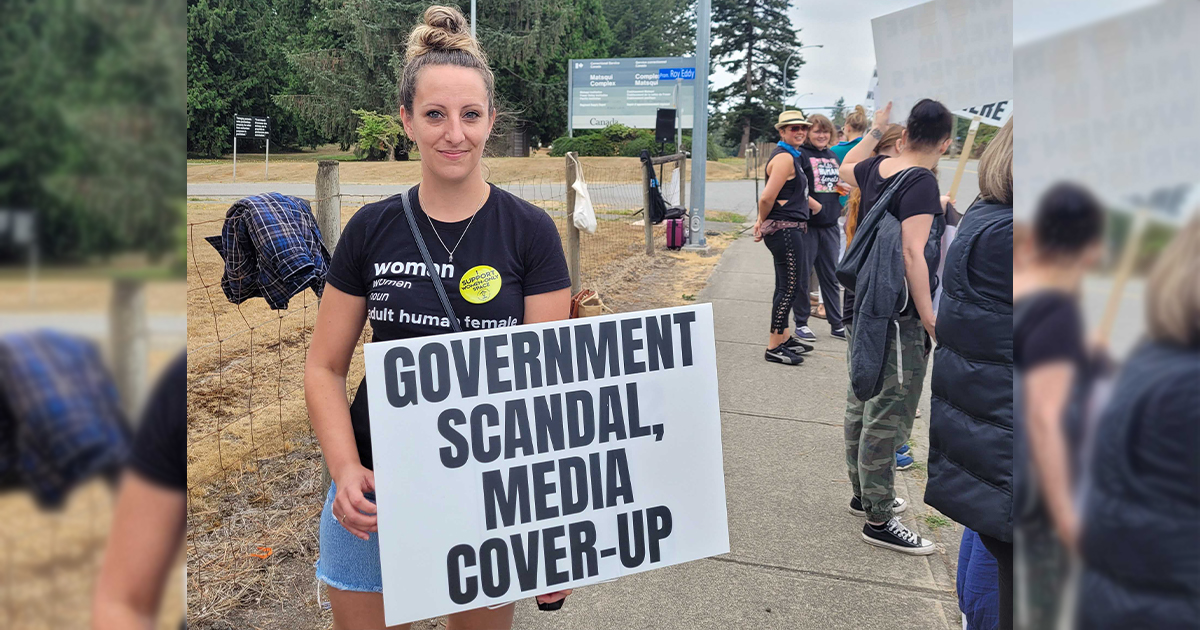 Similarly, women in homeless shelters and halfway houses fear speaking out against the presence of biological males because they don't want to be banned from the services they rely on.
The protest – the fourth in a series of Canada-wide rallies organized by Heather Mason and other representatives from women's rights groups – went on without a hitch, with passing vehicles continuously honking and waving in support.