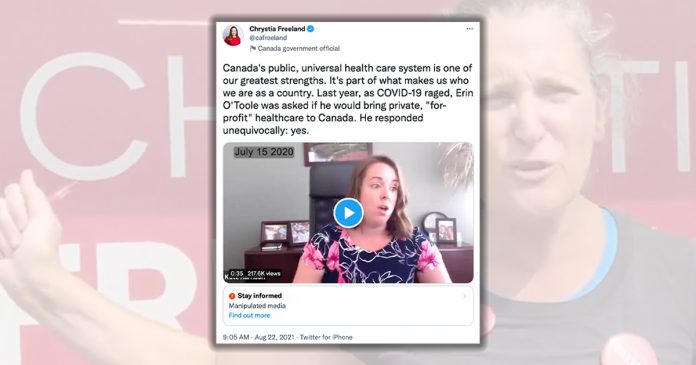 After failing to gain traction from the "lurking Stephen Harper" and "scary social conservative" tropes, the Liberals are now accusing Erin O'Toole of planning to privatize healthcare based on a video clip so deceptively edited even Twitter has labelled it "manipulated media." True North's Andrew Lawton says this is a sign of a Liberal campaign lacking a clear and coherent message, or even any message at all.
Also, Conservative leader Erin O'Toole is facing criticism after backtracking on his pledge to protect conscience rights for healthcare practitioners. Dr. Shawn Whatley joins the show to explain why conscience rights matter.
SUBSCRIBE TO THE ANDREW LAWTON SHOW
A Canadian broadcaster and columnist, Andrew serves as a journalism fellow at True North and host of The Andrew Lawton Show.
We're asking readers, like you, to make a contribution in support of True North's fact-based, independent journalism.
Unlike the mainstream media, True North isn't getting a government bailout. Instead, we depend on the generosity of Canadians like you.
How can a media outlet be trusted to remain neutral and fair if they're beneficiaries of a government handout? We don't think they can.
This is why independent media in Canada is more important than ever. If you're able, please make a tax-deductible donation to True North today. Thank you so much.