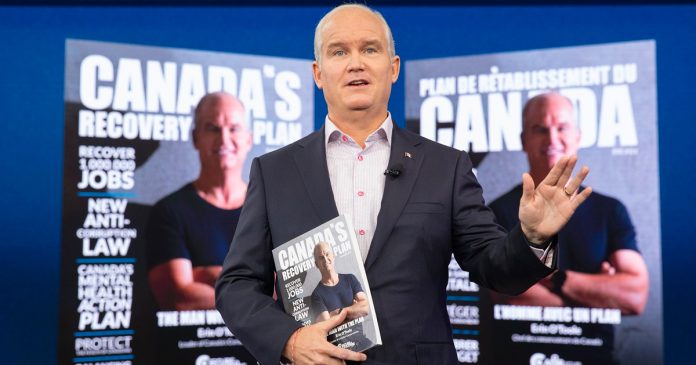 Before the election was called, the odds of a Conservative minority government were at 1.2%. A week later, the chances of an O'Toole government are up 20%. The polls are not looking good for Justin Trudeau, but could Erin O'Toole actually become Prime Minister?
On this episode of The Candice Malcolm Show, Candice is joined by True North's in-house pollster Hamish Marshall to break down the latest polls and what this means for the Conservatives.
Tune into The Candice Malcolm Show.
SUBSCRIBE TO THE CANDICE MALCOLM SHOW
We're asking readers, like you, to make a contribution in support of True North's fact-based, independent journalism.
Unlike the mainstream media, True North isn't getting a government bailout. Instead, we depend on the generosity of Canadians like you.
How can a media outlet be trusted to remain neutral and fair if they're beneficiaries of a government handout? We don't think they can.
This is why independent media in Canada is more important than ever. If you're able, please make a tax-deductible donation to True North today. Thank you so much.