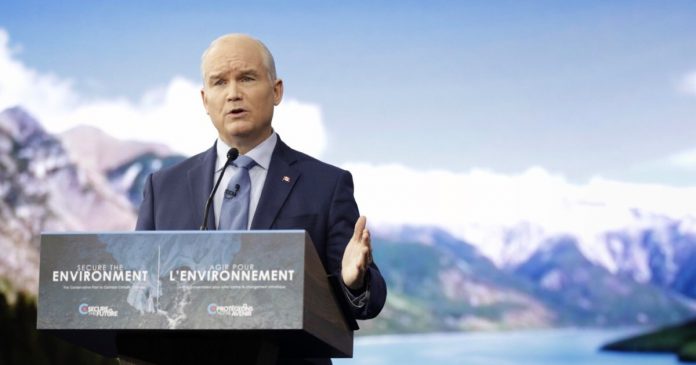 A recent election poll by Mainstreet Research indicates that the Conservatives are surging ahead past the Liberals when it comes to Canadians' 2021 voting intentions.
According to the poll commissioned by iPolitics, 37% of Canadians would cast their ballot for a Conservative Party candidate as of August 27th, while 31.4% would vote for a Liberal Party candidate.
1,619 Canadians were surveyed between August 24 to August 26 – a poll of similar size would have a margin of error of +/- 2.43% 19 times out of 20.
The latest poll comes as Liberal Party Leader Justin Trudeau's campaign struggles to take off in its early weeks.
While on the election trail, Trudeau has had to deal with the ongoing Afghanistan crisis and numerous gaffes including Liberal candidate Maryam Monsef referencing the Taliban as "our brothers."
Conservative Party Leader Erin O'Toole began to turn his poll numbers around last week, and since then the Conservatives have either been outpolling or matching the Liberals in popularity.
The Mainstreet Research survey also showed a slight bump for the NDP which is now sitting at 18.5%, while both the Bloc Québécois and the Green Party have seen a decline in popularity with polling results at 5.4% and 2.6% respectively.
Meanwhile, the fledgling People's Party of Canada has also received a boost in the polls and is now sitting at 4.3% federal voting intention nationwide.