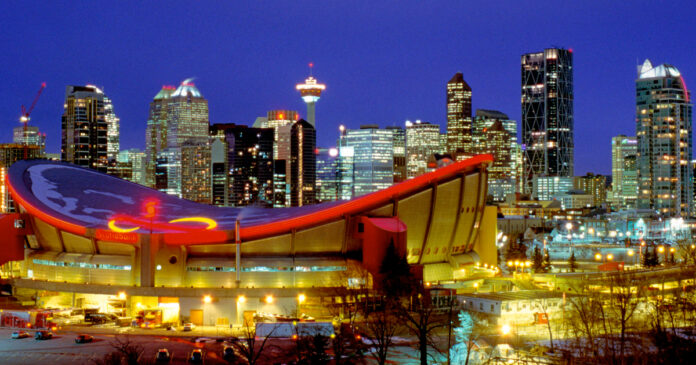 Alberta's economy is expected to return to pre-pandemic levels this year thanks to surging oil prices filling up government coffers with higher than expected resource royalties.
A fiscal update released Tuesday by Alberta finance minister Travis Toews projects the province's deficit will be slashed by more than half, with Alberta set to lead Canada in economic growth in 2021.
The Alberta government is now forecasting a deficit of $7.8 billion at the end of the 2022 fiscal year—$10.5 billion lower than Budget 2021 estimates.
Alberta's gross domestic product (GDP) is expected to rebound to 6.7% in 2021, outperforming the previous estimate by close to 2%. By next year, the province's GDP is expected to return to 2014 levels before Alberta's economy was battered by low commodity prices and the COVID-19 pandemic.
The update states that this surge in revenue and economic growth can be attributed to "global oil prices strengthening faster than expected, job creation lowering unemployment, and increased energy and non-energy exports, such as lumber and chemical products."
Despite the good news contained in today's update, there are still challenges ahead for Alberta's beleaguered economy. The unemployment rate remains stubbornly high at 8.5% and the province's debt is still expected to top more than $100 billion this year. Debt servicing costs are also expected to climb to $2.6 billion for the year.
The update warns that "the rate of change in the economic outlook and government revenue once again displays the volatility faced by Alberta, the need for economic diversification, and for caution in fiscal planning."
The Alberta government has committed to returning to balanced budgets once the COVID-19 pandemic has ended.
Alberta Institute President Peter McCaffrey told True North that "it is great news for Alberta that oil prices are increasing again, but that is not something that the provincial government controls."
"Albertans need a government that will cut spending, not increase spending slightly slower than in the past," McCaffrey said.