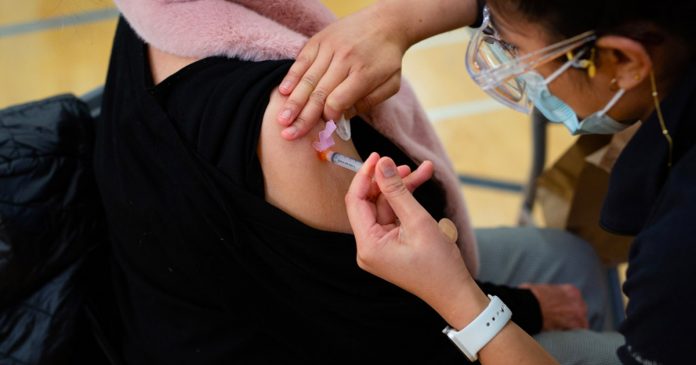 A recent report by Public Health Ontario (PHO) reveals that more than half of all people sent to the hospital with vaccine-related heart issues were youth under the age of 25.
According to the PHO, as of August 7, 2021, 106 Ontario youths were found to have myocarditis or pericarditis as a result of an mRNA vaccination.
When broken down even further, 31 of the cases were in children and teens aged 12 to 17. Meanwhile, 75 cases of heart issues were noted in those aged between 18 to 24. 
The data also shows that a vast majority (80%) of the hospital visits were by males. 
Overall, the province saw 202 admissions to the emergency room from all age groups after receiving a vaccine. 
For the 25-39 age bracket, 54 people were admitted to the hospital. Meanwhile, 44 people over the age of 40 reported visiting the emergency room after getting a vaccine.
"The reporting rate of myocarditis/pericarditis was higher following the second dose of mRNA vaccine than after the first, particularly for those receiving the Moderna vaccine as the second dose of the series (regardless of the product for the first dose)," the report claims.
Additionally, the PHO found that heart inflammation for those between 18 to 24 who received the Moderna vaccine was seven times higher than those who received the Pfizer vaccine.
"COVID-19 vaccines continue to be recommended and are highly effective at preventing symptomatic infection and severe outcomes from COVID-19 disease, which is also associated with a risk of myocarditis," writes the report.
According to official data, 83% of Ontarians over the age of 12 have received at least one dose of a COVID-19 vaccine. When it comes to full vaccination, a total of 77% of people in the province have received their second dose. 
We're asking readers, like you, to make a contribution in support of True North's fact-based, independent journalism.
Unlike the mainstream media, True North isn't getting a government bailout. Instead, we depend on the generosity of Canadians like you.
How can a media outlet be trusted to remain neutral and fair if they're beneficiaries of a government handout? We don't think they can.
This is why independent media in Canada is more important than ever. If you're able, please make a tax-deductible donation to True North today. Thank you so much.