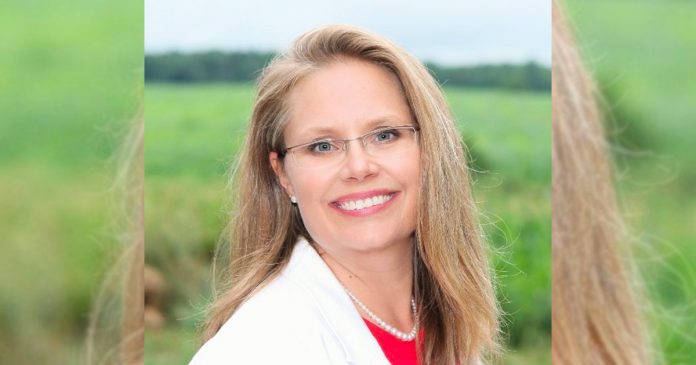 An Ontario mayor is standing up to the provincial government's vaccine mandates and passports.
Township of Warwick Mayor Jackie Rombouts announced on social media that she will refuse to get a passport and won't visit any business that discriminates against those who cannot produce proof of vaccination.
"My position is people should not be forced to do anything that is against their will, particularly by a government," Rombouts told the Toronto Sun.
"I don't remember a time in history when government decided to make the rules for the betterment of society — that overstepped their bounds — that turned out good in the long run."
Rombouts announcement comes following a flip-flop by Ontario Premier Doug Ford who, despite formerly resisting vaccine passports, reversed his decision and announced that the passes would be implemented in the province by September 22, 2021.
Under the new regime, vaccine passports will be necessary to attend restaurants, gyms, theatres and other settings. Those who are unvaccinated will be barred from accessing these so-called "non-essential" services.
According to Rombout, she was inspired to take a stand after hearing from Canadians who are being discriminated against for refusing to prove their vaccination status at their workplace or at non-essential services.
"I don't understand people who have been vaccinated and have protected themselves — if the vaccine works, they've protected themselves — so why are they worried about people who have chosen not to vaccinate?" asked Rombouts.
"I don't want to be the spokesperson for this. I really don't. I just want to serve my community as best I can. I'm just tired of being bullied and I'm tired of watching my constituents be bullied."
Rombouts is not the only politician to take a stand against Ford's mandates and passports.
In August, Ontario MPP Rick Nicholls was booted from the Progressive Conservative caucus after he refused to get a COVID-19 vaccine.
"I choose to exercise this autonomy over my own body. Under no circumstances will I, nor should any other Ontarian, be forced or coerced to do something against their will … to do so is an affront to the democratic principles of this magnificent institution," said Nicholls. 
We're asking readers, like you, to make a contribution in support of True North's fact-based, independent journalism.
Unlike the mainstream media, True North isn't getting a government bailout. Instead, we depend on the generosity of Canadians like you.
How can a media outlet be trusted to remain neutral and fair if they're beneficiaries of a government handout? We don't think they can.
This is why independent media in Canada is more important than ever. If you're able, please make a tax-deductible donation to True North today. Thank you so much.