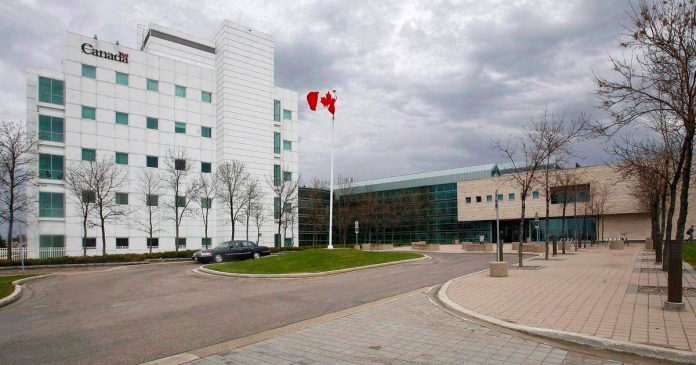 A new report reveals that disgraced scientists who worked at the National Microbiology Laboratory in Winnipeg collaborated on infectious disease research with a high-ranking officer in China's People's Liberation Army (PLA).
According to the Globe and Mail, PLA Major-General Chen Wei worked in tandem with ex-federal scientist Xiangguo Qiu on two Ebola-related papers in 2016 and 2020.
The papers did not identify Chen's ties to the Chinese military or his role as the PLA's top virologist, referencing him only as a PhD holder with the Academy of Military Science.
In response to questions about whether it was common for high-ranking military officers from foreign nations to collaborate with high-security clearance Canadian researchers, the Public Health Agency of Canada stood by the benefit of working with China.
"While the (National Microbiology Lab) does not have institutional agreements with the Chinese military, Canada's scientists have collaborated with Chinese scientists to contribute to the global public health fight against deadly diseases, such as Ebola," PHAC spokesperson Anne Génier told the Globe.
"These collaborations have yielded vaccine and treatment candidates for diseases, as documented in peer-reviewed journals."
PHAC has also refused to state whether Chen ever visited the Level 4 facility which houses samples of some of the world's deadliest and most infectious viruses.
"All visitors including researchers collaborating with the Public Health Agency of Canada (PHAC) must adhere to Government of Canada and PHAC security protocols, procedures and policies and must be escorted by an employee with a Secret clearance at all times," PHAC spokesman Mark Johnson said last week.
Qiu is currently the subject of an RCMP investigation along with her biologist husband Keding Chang. The two are accused of sharing Ebola and Henipah virus strains with China's Wuhan Institute of Virology. The pair were fired from the lab in January, 17 months after being removed from the facility by police and stripped of their security clearances under a cloud of secrecy.
Liberal leader Justin Trudeau has refused to disclose classified files to opposition parties related to the pair's firing claiming that it could jeopardize national security.
We're asking readers, like you, to make a contribution in support of True North's fact-based, independent journalism.
Unlike the mainstream media, True North isn't getting a government bailout. Instead, we depend on the generosity of Canadians like you.
How can a media outlet be trusted to remain neutral and fair if they're beneficiaries of a government handout? We don't think they can.
This is why independent media in Canada is more important than ever. If you're able, please make a tax-deductible donation to True North today. Thank you so much.