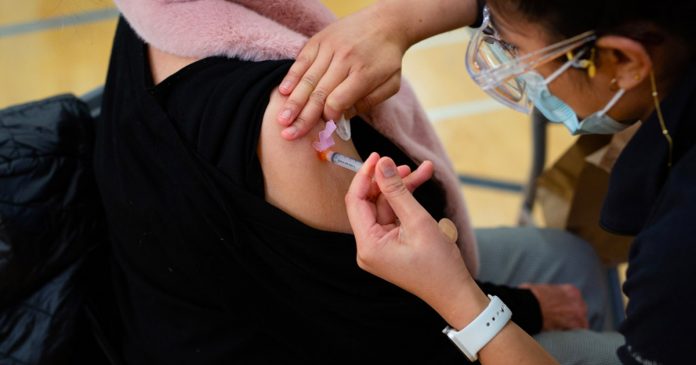 A new poll has found that a majority of Canadians are against businesses forcing employees to get mandatory COVID-19 vaccine booster shots.
The Harris Poll survey commissioned by Express Employment Professionals found that over half of Canada's population did not support such a mandate.
"Should employers require their employees to receive a COVID-19 vaccine booster shot?" the poll asked respondents.
The poll was conducted between September 2 to September 6, 2021 and included 1,012 adult Canadians. 
In response, 52% of people polled were either totally against the idea or preferred that employers recommended a booster shot instead of making it mandatory.
When broken down even further, 34% opposed mandates but supported recommending booster shots while 18% were against employers having any kind of stance on COVID-19 booster shots.
On the other hand, 48% of those polled said that they would support a mandatory booster shot if their employer required it.
Recently, the National Advisory Committee on Immunization (NACI) stated that more Canadians who were at-risk of COVID-19 infection should consider getting a third booster shot.
"This is not unusual for immunocompromised groups, where we often recommend different vaccine schedules to help them achieve better protection," said NACI Chair Dr. Shelley Deeks.
"This is different from a booster dose, which would be used to boost an immune response that has waned over time."
With regard to other groups of the population, NACI says that more time is needed before it can comment on the evidence for booster shots.
We're asking readers, like you, to make a contribution in support of True North's fact-based, independent journalism.
Unlike the mainstream media, True North isn't getting a government bailout. Instead, we depend on the generosity of Canadians like you.
How can a media outlet be trusted to remain neutral and fair if they're beneficiaries of a government handout? We don't think they can.
This is why independent media in Canada is more important than ever. If you're able, please make a tax-deductible donation to True North today. Thank you so much.