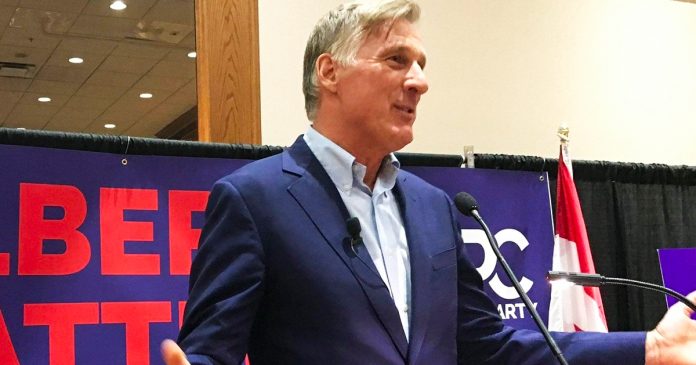 Before the results came in on Election Day, True North reporter Harrison Faulkner sat down with the leader of the People's Party of Canada Maxime Bernier to discuss some of the issues that the legacy media has failed to address during the election.
Bernier discusses the future of his party, the adoption of alternative media as a new way to reach out to his base, national unity, the Canadian Armed Forces and Bernier's vision for Canada.
Last night, the PPC managed to triple their vote share from the 2019 election. However, they failed to gain any seats in Parliament. Going into the night, Bernier outlined that a victory for his party would be to obtain 6% of the national vote, but the current numbers indicate that the PPC fell just short with 5% of the vote.
We're asking readers, like you, to make a contribution in support of True North's fact-based, independent journalism.
Unlike the mainstream media, True North isn't getting a government bailout. Instead, we depend on the generosity of Canadians like you.
How can a media outlet be trusted to remain neutral and fair if they're beneficiaries of a government handout? We don't think they can.
This is why independent media in Canada is more important than ever. If you're able, please make a tax-deductible donation to True North today. Thank you so much.