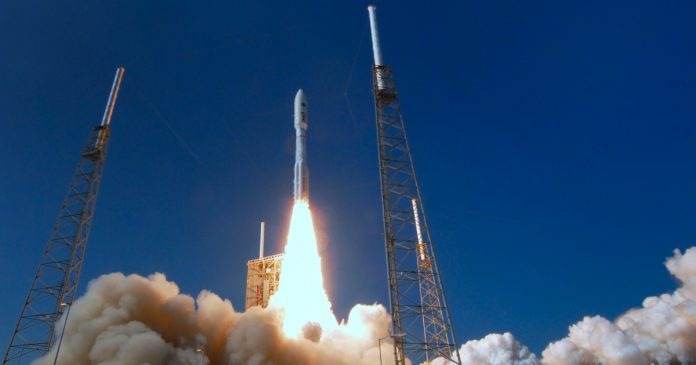 The Department of National Defence has expressed concerns about anti-satellite weapon tests in light of China's growing territorial aggression and recent military threats made towards Canada's allies.
"Canada is concerned about anti-satellite weapon (ASAT) tests. All ASAT tests – whether launched from the ground or space – are destabilizing. They pose a serious risk for the space environment by risking a collision and could lead to misunderstanding and miscalculation," a Department spokesperson told True North in response to questions on China.
"Canada is strengthening our international relationships, and working with many allies and partners to support responsible behaviours in space. We are actively participating in ongoing discussion at the UN on the Prevention of an Arms Race in outer Space (PAROS) and to develop responsible behaviours for both civilian and military use."
In April, the Canadian government wrote in a submission to the UN on reducing space threats that it supports hatling the development, testing or use of such weapons internationally.
"Canada views responsible behaviour as committing not to undertake development, testing or use of anti-satellite capabilities that can cause widespread debris," wrote Canadian diplomats to the UN. 
Although Canada does not develop anti-satellite weaponry itself, the US has dedicated an extensive amount of research and funding to the technology. Similarly, China has also sought to expand its outer space capabilities.
According to Pentagon Rear Admiral Michael Studeman, the US military has been put on guard after it was revealed that China was heavily investing in weapons with capabilities that range from "dazzling to jamming, to kinetic kill-from-the-ground, from space — all that, they're on the march."
In a shocking recent display of escalation, Taiwan Foreign Minister Joseph Wu sounded the alarm over China after a record number of Chinese military jets flew into Taiwan's air defence zone. Since the incident, Taiwanese Foreign Minister Joseph Wu has called for help from the international community.
Additionally, a top commander with the People's Liberation Army's air force threatened last Wednesday to meet the US "in the sky" in response to comments by a US official who said that American policy should "scare China."
"Recently a counterpart of mine who is from a major country claims that he wants to scare China," said deputy air force commander Wang Wei last week in reference.
"The Chinese navy is capable and confident to ensure national security and defend integrity, as well as make a contribution to world peace. I can only say, if they are not scared, let us meet in the sky."
Critics of Prime Minister Justin Trudeau have called on his newly elected government to take a stronger approach with regard to China now that Michael Kovrig and Michael Spavor have been freed. In the past, Trudeau has waffled and been non-committal on the question of Taiwan, most recently refusing to support Taiwan's admission into the Comprehensive and Progressive Agreement for Trans-Pacific Partnership (CPTPP).
We're asking readers, like you, to make a contribution in support of True North's fact-based, independent journalism.
Unlike the mainstream media, True North isn't getting a government bailout. Instead, we depend on the generosity of Canadians like you.
How can a media outlet be trusted to remain neutral and fair if they're beneficiaries of a government handout? We don't think they can.
This is why independent media in Canada is more important than ever. If you're able, please make a tax-deductible donation to True North today. Thank you so much.