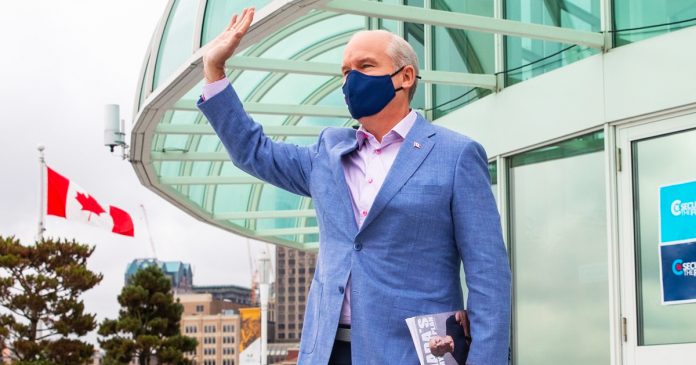 There are two big events this week that will determine the future of the Conservative Party of Canada (CPC). The first is a private luncheon in Toronto with conservative insiders and his top campaign advisors to do a "debrief" on what went right and what went wrong. 
The second is a meeting of all CPC MPs in Ottawa — the first bit meeting since the election — to air their grievances about all the mistakes on the campaign. 
On today's episode of the Candice Malcolm Show, Candice discusses the importance of these two events and breaks down the various camps fighting for the heart and soul of the Conservative party. 
Even if O'Toole survives the first caucus meeting, he still has a long way to go to make it up to the base for abandoning conservative principles and ideals during the campaign.
SUBSCRIBE TO THE CANDICE MALCOLM SHOW
We're asking readers, like you, to make a contribution in support of True North's fact-based, independent journalism.
Unlike the mainstream media, True North isn't getting a government bailout. Instead, we depend on the generosity of Canadians like you.
How can a media outlet be trusted to remain neutral and fair if they're beneficiaries of a government handout? We don't think they can.
This is why independent media in Canada is more important than ever. If you're able, please make a tax-deductible donation to True North today. Thank you so much.