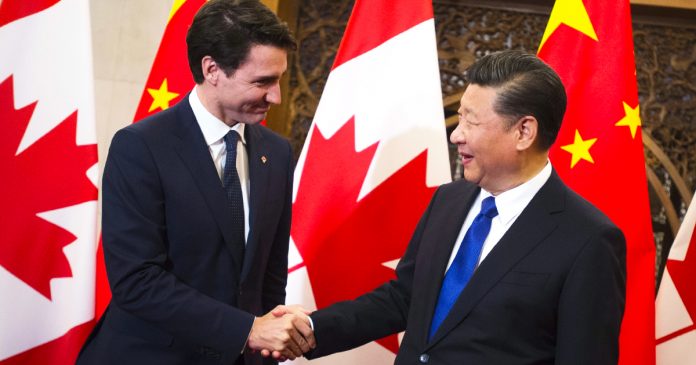 Conservative MPs took to social media this week to blast the Liberal government's inaction on recent incursions into Taiwanese airspace by China.
Both MP Michael Chong and recently-elected MP Melissa Lantsman made separate statements on social media calling for immediate action to support the island nation.
"China's latest actions against Taiwan are unacceptable and needlessly provocative. Canada must stand with our democratic allies in the Indo-Pacific region, and publicly state our support for Taiwan as have our Australian, American, British, and Japanese allies," wrote Chong.
Recently, Taiwanese defence minister Chiu Kuo-cheng warned that China could invade Taiwan by 2025.
"With regards to staging an attack on Taiwan, they currently have the ability. But [China] has to pay the price," said Chiu.
"We will make preparations militarily. I think our military is like this — if we need to fight, we will be on the front lines."
Recently, 150 bombers, including airplanes with nuclear capabilities, buzzed Taiwan's Air Defense Identification Zone.
The incursion has been called "the most serious" in over 40 years by Chiu.
"China's latest incursions into Taiwan's air identification zone are needlessly provocative and only serves to destabilize the security of the region. Canada must support our friends in democratic Taiwan. The silence on this is deafening," tweeted Lantsman.
Following China's recent incursion, the Liberal government made no statement condemning the Communist country for the incident.
In the past, critics have accused Prime Minister Justin Trudeau of failing to stand up to China with regard to Taiwan.
In September, the Canadian government refused to support a bid by the island nation to join the Comprehensive and Progressive Agreement for Trans-Pacific Partnership (CPTPP).
We're asking readers, like you, to make a contribution in support of True North's fact-based, independent journalism.
Unlike the mainstream media, True North isn't getting a government bailout. Instead, we depend on the generosity of Canadians like you.
How can a media outlet be trusted to remain neutral and fair if they're beneficiaries of a government handout? We don't think they can.
This is why independent media in Canada is more important than ever. If you're able, please make a tax-deductible donation to True North today. Thank you so much.