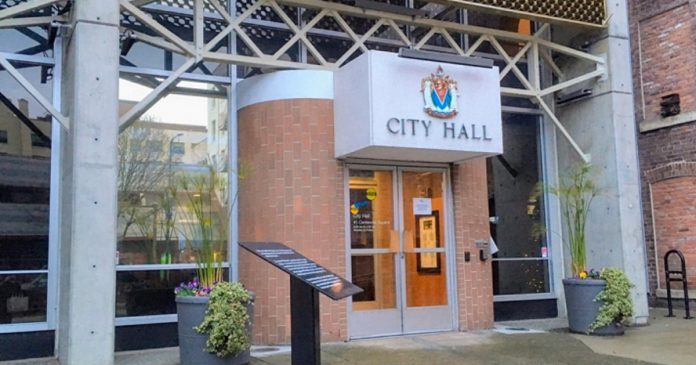 A City of Victoria plan on how to make the municipality more welcoming claims that the COVID-19 pandemic increased "white privilege" alongside other uncorroborated and controversial statements.
The 16-page document, titled Dream in Colour: Victoria Welcoming City Strategy, was created in collaboration with The City of Victoria, the Welcoming City Task Force and Neuquinn Consulting.
According to the executive summary, the strategy is a way "to make (Victoria) more welcoming to all newcomers" which are defined as immigrants, refugees, international students, temporary foreign workers and migrants.
Contained throughout the document are several contentious claims meant to smear Canadians as racist and unwelcoming.
"The pandemic magnified inequalities, hostility, racism, discrimination, prejudice, oppression, and white privilege," the document reads.
Additionally, the Black Lives Matter movement is cited as inspiring "anti-police sentiment" in the city.
"Our proximity to the United States and the death of George Floyd at the hands of police officers sparked the Black Lives Matter movement which spread like a wildfire and quickly escalated anti-police sentiment and public calls to Defund the Police and address 'access without fear,'" claims the report.
Also included in a "what we heard" section of the strategy is an unidentified quote which claims that "Racism is a colour and the colour is white."
The strategy also goes on to identify the city's namesake and the name of British Columbia as "burdens of the past."

"The weight of colonialism is entrenched and continually reaffirmed in the name of our city and our province. As a capital city, the colonial systems of power and authority are more pronounced," claims the document. 
Part of the strategy's mission statement includes a call to disrupt "entrenched systems" and demanding "decolonization" – a far-left buzzword used as a rallying cry to dismantle institutions they perceive as racist.
True North reached out to the City of Victoria for comment and clarification on the document but did not receive a response by the time this article was published.
We're asking readers, like you, to make a contribution in support of True North's fact-based, independent journalism.
Unlike the mainstream media, True North isn't getting a government bailout. Instead, we depend on the generosity of Canadians like you.
How can a media outlet be trusted to remain neutral and fair if they're beneficiaries of a government handout? We don't think they can.
This is why independent media in Canada is more important than ever. If you're able, please make a tax-deductible donation to True North today. Thank you so much.