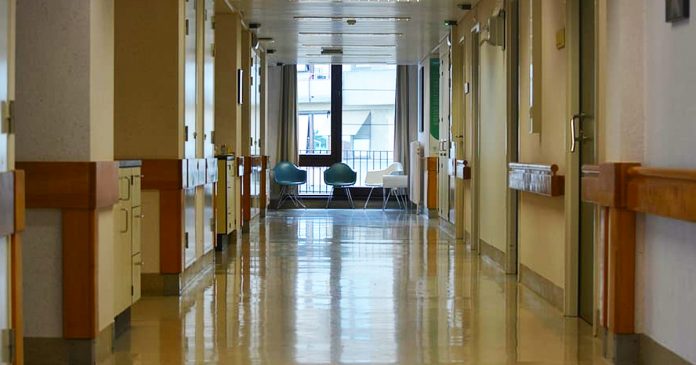 Tens of thousands healthcare workers across Canada are facing termination or discipline for not being vaccinated against COVID-19, according to a review conducted by True North.
True North relied on over a dozen reports on the regional and province-wide data to reach the total, which is subject to change.
Between Sept. 28 and Oct. 25, 26,425 nurses, doctors and other staff in the healthcare industry could be reprimanded for not obeying various COVID-19 mandates instituted by their workplaces or provincial governments. 
Some of the workers counted in the article linked here have already been put on unpaid leave or fired.
See the full list of available reports on unvaccinated healthcare workers below:
84 face termination: London Health Sciences Centre (London Free Press)
181 face termination: University Health Network (CTV News)
497 face regular testing – Saskatchewan Health Authority (CBC News)
1,350 face termination: Hamilton Health Sciences (The Hamilton Spectator)
176 face testing, termination: Manitoba Health (CBC News)
318 face unpaid leave: The Ottawa Hospital (iHeartRadio)
148 face unpaid leave: SickKids (CBC News)
5,512 face termination: BC Ministry of Health (CTV News)
2,663 face unpaid leave: NB Horizon Health Network and Vitalité Health Network (Global)
250 face unpaid leave: Waterloo Region and Wellington County (CTV News)
59 face unpaid leave: Royal Victoria Regional Health Centre (CTV News)
79 face unpaid leave: Copernicus Lodge (CityNews)
57 face unpaid leave: Windsor Regional Hospital (CP24)
63 face unpaid leave: Kingston Health Sciences Centre (Global)
15,000 face suspension: Quebec Ministry of Health (Montreal Gazette)
We're asking readers, like you, to make a contribution in support of True North's fact-based, independent journalism.
Unlike the mainstream media, True North isn't getting a government bailout. Instead, we depend on the generosity of Canadians like you.
How can a media outlet be trusted to remain neutral and fair if they're beneficiaries of a government handout? We don't think they can.
This is why independent media in Canada is more important than ever. If you're able, please make a tax-deductible donation to True North today. Thank you so much.