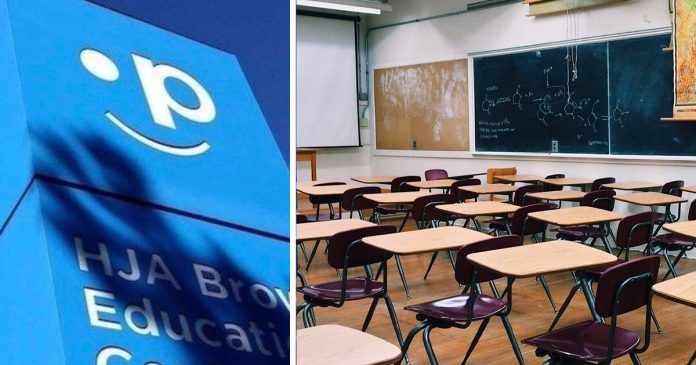 Hellbent on "uprooting discrimination" in its schools, the Peel District School Board's (PDSB) senior management team have directed that only those with a high "anti-racist, high anti-oppressive" leadership quotient apply for promotion to principal and vice-principal this year.
A 17-page promotion package and accompanying 12-page document on Equity Leadership Competencies makes it very clear that the PDSB is focussing on recruiting primarily black, African, Caribbean, Indigenous and "other racialized school leaders."
The promotion package says that would-be candidates must have a clear commitment to "dismantling racism, in particular anti-black racism" along with "demonstrated evidence of impactful interruption of acts of oppression and racism" against children, families or colleagues.
Decisions on who will be interviewed are expected on Nov. 2.
"We are seeking leaders who use their power, privilege and social identity to challenge and disrupt inequities," the application package states.
The Equity Leadership competencies document is so steeped in woke-speak, it makes one wonder whether the board has been completely taken over by angry activists who have little concern with actual learning and are more intent on creating an anti-white dystopia.
The document contends that transformative leaders use "anti-racist, anti-oppressive, decolonizing and culturally responsive pedagogies in their practice."
At one point, the document asks what steps candidates would take to ensure their staff are not "marginalized" — particularly those whose opinions may "challenge white supremacy and other dominant ways of thinking."
In the resume they were expected to submit, candidates are asked to detail key examples of "anti-racist" leadership experiences they've engaged in and the outcomes of their actions.
There is no request to outline how would-be principals and vice-principals would ensure all students leave their schools with the ability to read, write, add, subtract, multiply and divide and are ready to be good citizens.
It seems actual learning is so yesterday.
The promotion directives no doubt are the unfortunate by-product of the ministry's takeover of the board in June of 2020 when Ontario education minister Stephen Lecce sent in long-time educrat Bruce Rodrigues (who made $314,000 in 2020) to address what was deemed widespread "anti-black" racism and discrimination against other minority communities at the board.
It is reported that Lecce was concerned about "anti-Black and anti-Indigenous racism," Islamophobia, homophobia and anti-Semitism.
However, it seems that the circumstances have permitted primarily black activists, several associated with the Peel Black Lives Matter movement, to swoop in and push their "anti-white supremacy" agenda.
A board insider who spoke to True North says Patrick Case, the assistant deputy minister and chief equity officer with the ministry's education equity secretariat, has been apparently driving the agenda.
Case made $200,000 in 2020 and sat on the hiring panel that selected Rashmi Swarup as the new Peel education director (virtually sidelining Peel trustees).
Prior to Swarup, new Toronto School board director Colleen Russell-Rawlins (who was recently linked to the Desmond Cole disaster at the board) served for one year as interim director at the PDSB.
The board insider says during that time, several black activists came onto the board to push their agenda — including self-described "anti-racism" and "anti-oppression" consultant Kike Ojo-Thompson, who supports BLM and tweets repeatedly about white supremacy under her handle @mskikeojo.
Let's be clear here.
The most recent PDSB census, dated May 2020, reports that 48.8% of students come from a South Asian racial background followed by White (13.3%); Black (9.5%); Middle Eastern (5.8%) and East Asian (4.7%). The census says a mere .5% of the population is Indigenous.
To put it more succinctly, all of this work, all of this anti-white fear and loathing is being perpetuated for a mere 10% of the school population (including Indigenous students).
The board insider alleges the Peel school board is being destroyed by angry activists "spewing hatred" and dividing people.
It is indeed a sad state of affairs when those who perceive themselves to be oppressed retaliate by oppressing their alleged oppressors.
Those who cry racism are seemingly now taking advantage of the times to exert their power and control by being racist themselves.
In the end, the only ones hurt by this power play are Peel students.