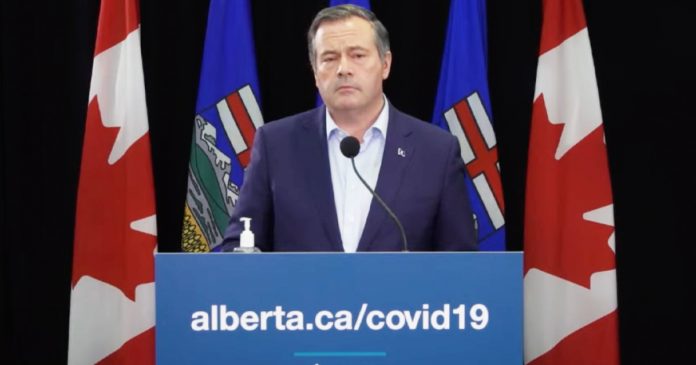 The Alberta government is launching an initiative to consult rural residents on how to better grow the province's economy.
According to Associate Minister of Rural Economic Development Nate Horner, the virtual tour will run through December and will engage residents, business owners and community leaders from rural Alberta. 
All sessions will be held over Zoom or Microsoft Teams and those unable to attend will be able to submit their own concerns in an online survey.
"Supporting local businesses and attracting new investment to Alberta is key to the success of our economic recovery after the impacts of the COVID-19 pandemic, the global collapse of energy prices and the worst economic downturn in almost 100 years. All Albertans, urban and rural, should benefit from Alberta's Recovery Plan," said Horner.
According to a 2018 study by the Alberta Association of Municipal Districts and Counties, rural Albertans contributed approximately $89.6 billion to the province's GDP. 
Airdrie RCMP and Rocky View County Enforcement Services will also host a virtual town hall on November 4, between 7:00 pm to 9:00 pm to discuss rural crime with local communities.
"I think there's a number of things people are interested in knowing. I think one of the things they would like to know is what exactly does the RCMP's response to rural crime look like? And what are citizens' roles in that?" Airdrie RCMP Insp. Lauren Weare told Airdrie Today.
On Friday, Alberta Justice Minister Kaycee Madu completed a separate consultation with rural residents focusing specifically on law enforcement and crime.
The province's success in curbing rural crime has prompted several communities to report a dramatic drop in crime statistics. In August, the rural town of Innisfail reported that crime rates were down across the board including assaults, robberies, homicides and sexual assaults which decreased by 43%.
Among the initiatives Alberta has introduced include expanding the powers of Alberta Sheriff highway patrol officers to be able to respond to traffic and other incidents. The expansion led to the addition of 260 officers.