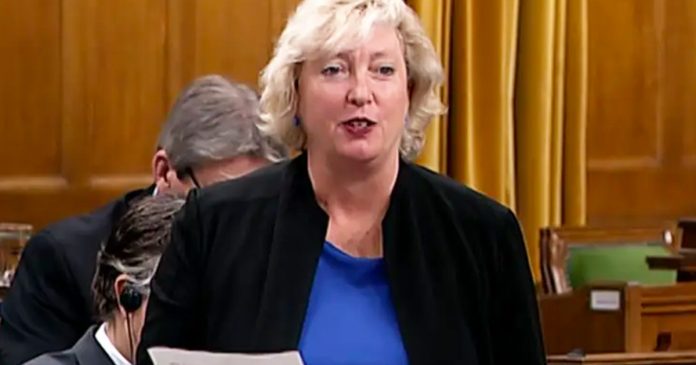 Up to 30 Conservative MPs have banded together to form the "Civil Liberties Caucus" to speak up for unvaccinated Canadians who are losing their jobs.
According to MP Marilyn Gladu, the caucus was organized in October after the party had its first caucus meeting since the election.
Conservative MPs were concerned about constituents who have lost their jobs after refusing to get a COVID-19 shot for various reasons.
To date, the caucus has met virtually over Zoom on four occasions to highlight this issue and urge Canadian employers to find accommodations for their workers who won't or can't be vaccinated. 
According to Gladu, Conservative Party Leader Erin O'Toole was not informed about the group as it remains informal.
"I would really encourage every MP to listen to constituents in their ridings, because across the country, people are concerned about these things," said Gladu.
"Our job as MPs is to raise the issues that our constituents are bringing, and ask the important questions and get the experts in on it, and set a path to take action to make sure that people's rights and freedoms are protected. And that's why we're sort of looking at the name of civil liberties. I mean, it's basically these are the areas where we feel people's [rights] are being encroached."
Gladu acknowledged that joining the group could impact other MPs from being appointed a critic position within the party.
"That is possible, and people will have to choose what their priorities are," said Gladu.
"No, I don't think that this is very controversial. Honestly, these are issues that are being raised by our constituents, and we were put here to basically represent their needs and make sure that those issues are raised in government, and that's what we're doing."
While the Conservatives originally came out in opposition to the House of Common's mandatory COVID-19 vaccination policy, Conservative Leader Erin O'Toole flip-flopped on the issue.
Last month, O'Toole stated that his caucus would abide by a recent order requiring all parliamentarians in the House of Commons to be vaccinated. O'Toole stated that he will challenge the matter by raising a point of privilege at the soonest opportunity.