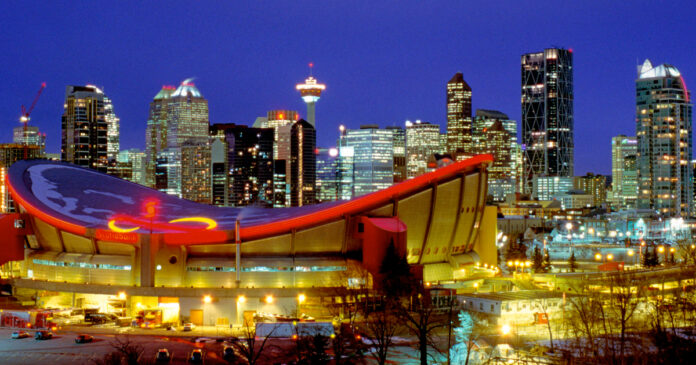 Canadian provinces continue to lag behind US states in economic freedom, according to a report from a Canadian think tank released on Tuesday.
The report from the Fraser Institute, called "Economic Freedom of North America," defines economic freedom as the ability for individuals to make their own decisions about what to buy, where to work and whether to start a business.
The report's co-author Fred McMahon said in the press release that economic freedom is fundamental to prosperity.
"Higher levels of economic freedom lead to more opportunity, more prosperity, greater economic growth, more investment and more jobs for Canadians," said McMahon.
The report measured government spending, taxation and labour market restrictions across 92 jurisdictions using data from 2019. The rankings consist of 50 American states, 32 Mexican states and 10 Canadian provinces.
Alberta fell from first place three years ago after seven straight years at the top of the rankings, and this year tied for 33rd place with Oregon.
British Columbia was the second-highest ranking Canadian province (47th), followed by Ontario (52nd), Saskatchewan (54th), Manitoba (55th) and Quebec (56th). 
The four Atlantic provinces — New Brunswick (57th), Nova Scotia (58th), Newfoundland and Labrador (59th) and Prince Edward Island (60th)- have the lowest levels of economic freedom among all Canadian provinces and American states, but they outrank all of the Mexican states.
New Hampshire came in first place in the report. Florida ranked in second place, followed by Idaho (3rd), South Carolina (4th), Utah (4th) and Wyoming (4th).
Baja California was the highest-ranking Mexican state by coming in 61st, followed by Nayarit (62nd), Tlaxcala (63rd), Jalisco (64th) and Chihuahua (64th).
The Fraser Institute's report comes at a time when Canadians are starting to feel the effects of inflation and the global economic supply chain crisis.
The 18-year-high in inflation levels has Canadians remarkably stressed out according to a recent poll.
The Angus Reid Forum surveyed 1,500 Canadians and found that increased cost of living was a source of financial stress for 67% of Canadians.
"We're approaching the end of 2021, a year that many were looking to with optimism, but Canadians are feeling anxious about the highest inflation rate we've seen in a long time," said PolicyMe CEO Andrew Ostro.
"Whether it's keeping up with the rising food, fuel, or housing costs, people are stressed about the increased cost of living — and parents are feeling it the most."
2021 has been True North's best year yet. Thanks to supporters like you, we had our best online fundraising month yet in August!
Now, we want to finish 2021 on the strongest note possible. Help us have our best fundraising month ever - donate today!