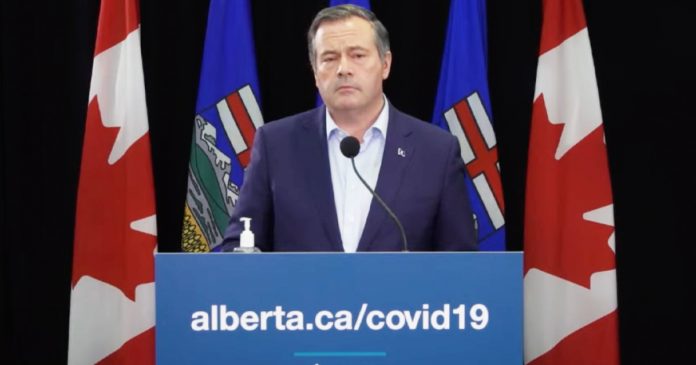 The Alberta government is investigating a privacy breach on its vaccine passport portal after receiving reports of its website giving people the wrong vaccination certificates.
Alberta Health said in a press release Thursday evening a "technical issue," rather than a security breach, was to blame. Alberta Health received a dozen complaints from people who were given vaccination records that weren't theirs when trying to download their QR-coded vaccine passports.
The statement said only a person's name, date of birth and COVID-19 vaccination information are contained in the records, not other health or personal data.
Health Minister Jason Copping apologized for the breach and promised a full investigation.
"Alberta Health took immediate action by taking the website and the updated record down," said Copping. "I want to assure Albertans they will be kept informed once the investigation is complete and the updated record for travel will be available as soon as the technical issue is addressed."
The Alberta Office of the Information and Privacy Commissioner has been informed about the investigation.
Millions of Albertans have accessed about five million QR code vaccine passports since Oct. 1. Albertans can use a QR code at businesses participating in the program and while travelling to other provinces.
Alberta's vaccine passport was updated to meet the recommended Canadian standard for domestic and international travel on Wednesday.
Despite the breach, Copping defended the integrity of the vaccine passports, and said Albertans should make use of them for travel.
"Millions of vaccinated Albertans already have a secure QR vaccine record and they can still use it to safely enjoy activities within our province," he said. "An updated QR code will allow those who want to travel to quickly and easily provide proof of vaccination."
We're asking readers, like you, to make a contribution in support of True North's fact-based, independent journalism.
Unlike the mainstream media, True North isn't getting a government bailout. Instead, we depend on the generosity of Canadians like you.
How can a media outlet be trusted to remain neutral and fair if they're beneficiaries of a government handout? We don't think they can.
This is why independent media in Canada is more important than ever. If you're able, please make a tax-deductible donation to True North today. Thank you so much.