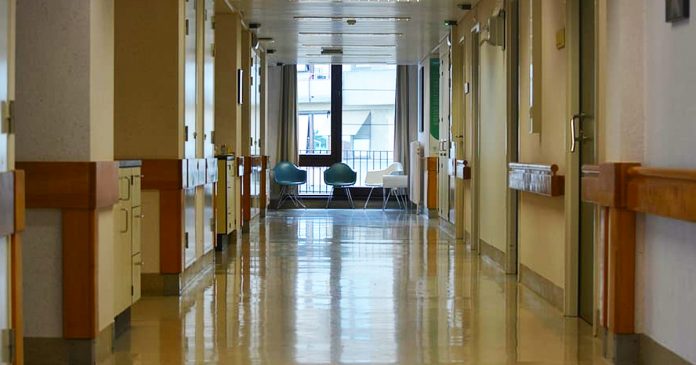 A new report reveals that thousands of Canadians died because COVID-19 restrictions delayed their surgeries and medical procedures.
The report, titled "A Struggling System," was conducted by Deloitte for the Canadian Medical Association (CMA).
It reveals that over 4,000 preventable deaths took place between August and December 2020.
Researchers also found that it would cost taxpayers $1.3 billion to end growing hospital backlogs in critical areas and return to a pre-pandemic state by June 2022.
Statistics Canada data shows 19,501 excess deaths from March 2020 to July 2021, which is "5.2% more deaths than what would be expected were there no pandemic, after accounting for changes in the population, such as aging." In comparison, 25,465 deaths during that period were "directly attributed to COVID-19." The number has since risen to 29,680.
CMA President Dr. Katherine Smart told the Toronto Star that governments relied on "temporary Band-aid type solutions (and) this sort of hope that things are just going to fix themselves."
"Instead, what we have is a system that's continuing to decline," said Smart "We're not really hearing from any level of government an actual plan about how to fix it."
"One of the issues is that the system needs more investment. But I think it's also quite clear that the system itself is broken in many ways, and it needs to be reimagined for the modern times … Otherwise, it's going to be Canadians who pay the price with their health, and that's obviously what's already happening."
According to the report, hospital visits and specialist appointments remain at an all-time low. In January, visits by patients with hypersensitive heart disease will remain 60% lower than the standard. Additionally, those struggling with diabetes have come to the hospital 87% less than before the pandemic.
Ontario cancer screenings are also behind schedule, including 389,347 Pap tests, 307,617 mammograms and 297,299 fecal tests for colon cancer.
Researchers also noted backlogs in breast cancer surgeries, coronary artery bypass grafts, CT scans, MRI scans and other procedures.
"It is impossible to understate the impact the COVID-19 pandemic has had on health care delivery and, in consequence, on patients," said the group Health Charities Coalition of Canada. 
We're asking readers, like you, to make a contribution in support of True North's fact-based, independent journalism.
Unlike the mainstream media, True North isn't getting a government bailout. Instead, we depend on the generosity of Canadians like you.
How can a media outlet be trusted to remain neutral and fair if they're beneficiaries of a government handout? We don't think they can.
This is why independent media in Canada is more important than ever. If you're able, please make a tax-deductible donation to True North today. Thank you so much.