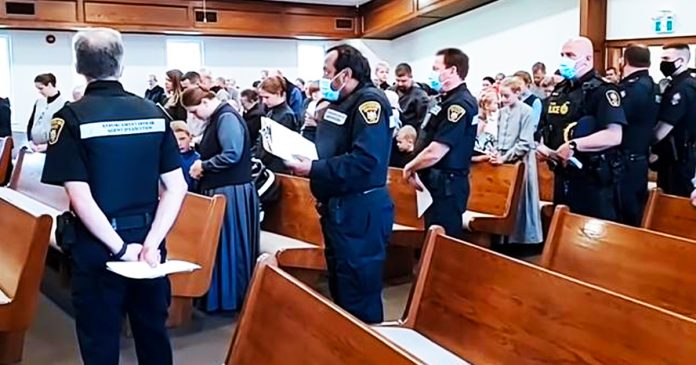 In the last two years, pastors have been jailed, church doors have been locked, and Canadians of faith have been denied the right to worship because of pandemic restrictions. In this special edition of True North's The Andrew Lawton Show, we explore this ongoing assault on religious freedom through a discussion with Libertas Law lawyer and founder Lisa Bildy, Pastor Henry Hildebrandt of the Church of God in Aylmer, Ontario, and Pastor Aaron Rock of Windsor's Harvest Bible Church.
SUBSCRIBE TO THE ANDREW LAWTON SHOW
We're asking readers, like you, to make a contribution in support of True North's fact-based, independent journalism.
Unlike the mainstream media, True North isn't getting a government bailout. Instead, we depend on the generosity of Canadians like you.
How can a media outlet be trusted to remain neutral and fair if they're beneficiaries of a government handout? We don't think they can.
This is why independent media in Canada is more important than ever. If you're able, please make a tax-deductible donation to True North today. Thank you so much.