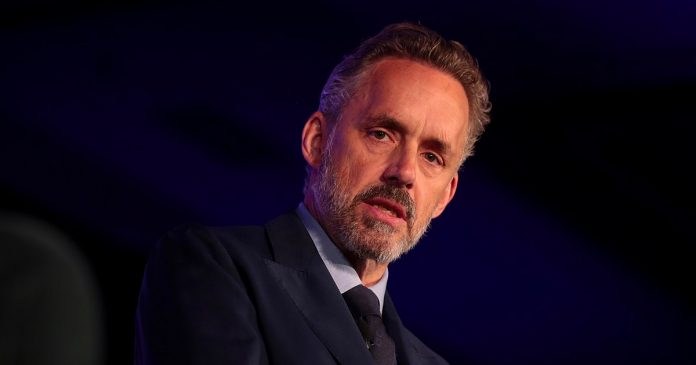 Renowned Canadian author and psychologist Dr. Jordan Peterson slammed the CBC and other legacy media in a tweet last week.
"The legacy media are in an unrecoverable death spiral, spinning ever more uncontrollably. The CBC has become a mewling, meandering, self-righteous, slogan-spewing narcissistic near-corpse," said Peterson.
Peterson's comments came in response to an episode of The Candice Malcolm Show featuring Toronto Sun columnist Anthony Furey. Malcolm and Furey had discussed how the legacy media's coverage of COVID-19 was failing Canadians.
"What we see is that there will be some kind of main message that's coming from Justin Trudeau or even provincial authorities, and the media is sort of like a pack," True North Founder and Editor-In-Chief Candice Malcolm had said. "They all just completely take the narrative – take the talking points, hook, line and sinker – and start promoting it. Not like journalists but like activists."
Furey agreed, adding, "(a) journalist's job is not just to amplify a tone that has been set by a government official or a public health official. And may I remind you that public health talks a lot about behavioural sciences, what they call nudging, to encourage people to take a certain attitude. It's just not the job of the media to be pushing all of that out there."
For several years now, CBC has seen advertising revenue rapidly decline and Canadians tune out of their hyper-partisan programs. According to the public broadcaster's latest Annual Report, the CBC saw a 10% decline in ad revenue for the year 2020-21 alone.
Despite the shoddy performance, Prime Minister Justin Trudeau has tasked Minister of Canadian Heritage Pablo Rodriguez to provide "additional (taxpayer) funding" to the outlet.
In his mandate letter to Rodriguez, Trudeau called on the minister to give "additional funding to make (CBC) less reliant on private advertising, with a goal of eliminating advertising during news and other public affairs shows."
Taxpayers are already forking over $1.2 billion to keep the public broadcaster fed.
We're asking readers, like you, to make a contribution in support of True North's fact-based, independent journalism.
Unlike the mainstream media, True North isn't getting a government bailout. Instead, we depend on the generosity of Canadians like you.
How can a media outlet be trusted to remain neutral and fair if they're beneficiaries of a government handout? We don't think they can.
This is why independent media in Canada is more important than ever. If you're able, please make a tax-deductible donation to True North today. Thank you so much.