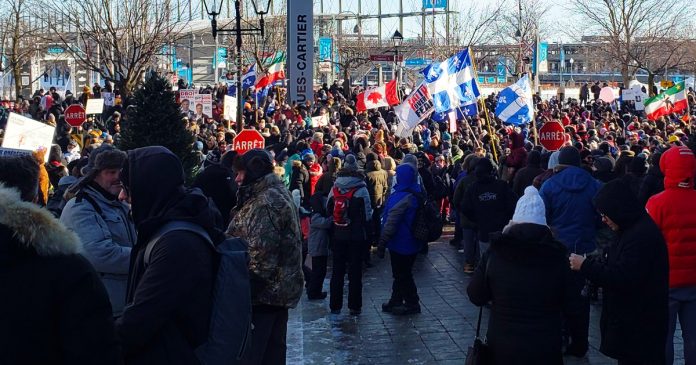 Are we witnessing a societal shift in Canada?
The milder Omicron variant has resulted in thousands of COVID cases in recent weeks. Many Canadians know of others who have tested positive but have very mild symptoms – with only a small percentage of people having to go to the hospital.
As a result, many Canadians are starting to wonder why we're in lockdown yet again.
Anthony Furey discusses.
We're asking readers, like you, to make a contribution in support of True North's fact-based, independent journalism.
Unlike the mainstream media, True North isn't getting a government bailout. Instead, we depend on the generosity of Canadians like you.
How can a media outlet be trusted to remain neutral and fair if they're beneficiaries of a government handout? We don't think they can.
This is why independent media in Canada is more important than ever. If you're able, please make a tax-deductible donation to True North today. Thank you so much.