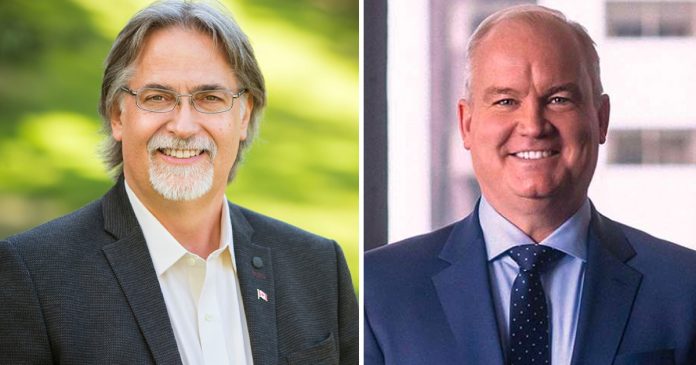 Conservative MP Bob Benzen has called for a caucus review of Conservative leader Erin O'Toole, with one of his reasons being O'Toole's flip-flop on carbon taxes during the 2021 federal election.
One of the promises that O'Toole broke, said Benzen, is in his adoption of a "de-facto carbon tax" despite party members opposing it and O'Toole campaigning against it during the 2020 Conservative leadership race.
Benzen said O'Toole campaigned in the leadership contest as a "principled conservative voice that would unite the party." However, he said since becoming leader, O'Toole has backtracked on some of his promises.
"As one of only seven sitting members to endorse O'Toole in both the 2017 and 2020 leadership contests, this decision did not come lightly," said Benzen in a statement on Monday. "I believe leaders should be judged by their own actions and their performance measured against their own standards."
Benzen said that he feels O'Toole has been given multiple chances to course correct.
"In consideration of Mr. O'Toole's record as leader, I believe a caucus leadership review is the only way to avoid a dangerous split in the Conservative Party that may not be repairable," he said.
O'Toole is expected to face a leadership review on Wednesday.
This news comes as a Saskatchewan Conservative Party of Canada (CPC) riding association has launched an online petition demanding O'Toole abandon any sort of carbon tax, including the "personal low carbon savings account" he introduced during the 2021 election.
The petition, which is open to CPC members, is found at EndtheCarbonTax.ca.
"Canada's Conservatives have been fighting tooth and nail against harmful carbon taxes for years," said Battlefords-Lloydminster CPC Electoral District Association (EDA) on the petition website. "These taxes increase the prices on all goods and services, when inflation is already out of control and do nothing to help the environment."
Battlefords-Lloydminster CPC EDA said that, in the last election, O'Toole chose to "ignore the will of our membership by proposing a 'personal low carbon savings account'" and that this policy is "a carbon tax by another name."
Battlefords-Lloydminster CPC EDA said they have started a formal petition to the CPC national council to hold a referendum on their proposal. For this petition to be accepted, the EDA said they need 5% of Conservative members in five provinces to sign it within 90 days.
"You have a choice – will you stand by the majority of members who voted against a carbon tax, or will you stand with Justin Trudeau and Erin O'Toole's carbon taxes?" they said.