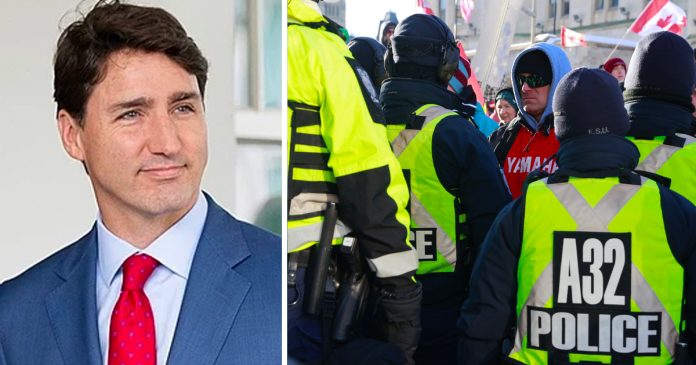 Even as heavily armed police cracked down on peaceful protesters in Ottawa, Global Affairs Canada sent out a notice criticizing Cuba's harsh sentencing of demonstrators from the 2021 Cuban protests.
"Canada strongly advocates for freedom of expression and the right to peaceful assembly free from intimidation," said Global Affairs in a tweet on Friday. "We stand with the people of Cuba in their aspiration for #democracy."
Twitter users were quick to criticize the department for supporting protests in Cuba while police were forcefully dismantling the Freedom Convoy in Ottawa.
Timcast IRL producer Luke Rudkowski mocked the government department.
"Look at the horrible things happening in Cuba RIGHT NOW," said Rudkowski. "Sorry, that's in Canada!"
Conservative MP Leslyn Lewis said that she was confused about the tweet.
"Given the use of the Emergencies Act on peaceful protestors in Ottawa, I must ask if this is a satirical account," said Lewis.
Meanwhile, Canada's Office of Human Rights, Freedoms and Inclusion put out a similar tweet that was also criticized by Twitter users.
"Canada is concerned about recent developments in #Guatemala, where legal action has been initiated against independent judges, lawyers & anti-corruption prosecutors," said the government office. "Rule of law, judicial independence & due process underpin strong democracies and must be respected and protected."
The Ottawa Police Service (OPS) started to move in on clearing the Freedom Convoy from downtown Ottawa on Friday and continued its operations on Saturday.
A notice distributed to protesters prior to the police operation warned them to "leave the area now."
"Anyone blocking streets, or assisting others in the blocking (of) streets, are committing a criminal offence and you may be arrested," said the OPS. "You must immediately cease further unlawful activity or you will face charges."
Meanwhile, debate had resumed in the House of Commons over Trudeau's implementation of the Emergencies Act, with a vote expected on the measure on Monday.
True North is on the ground covering this developing story.
The Freedom Convoy entered its 28th day on Saturday.